10/04 Spy Hunter! Bought at the timionium state arcade auction.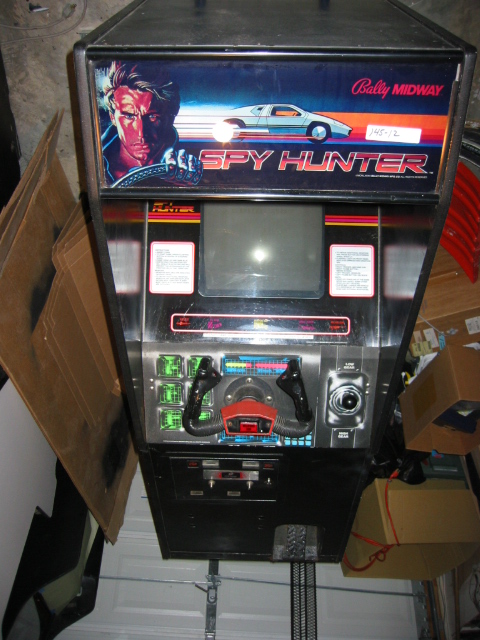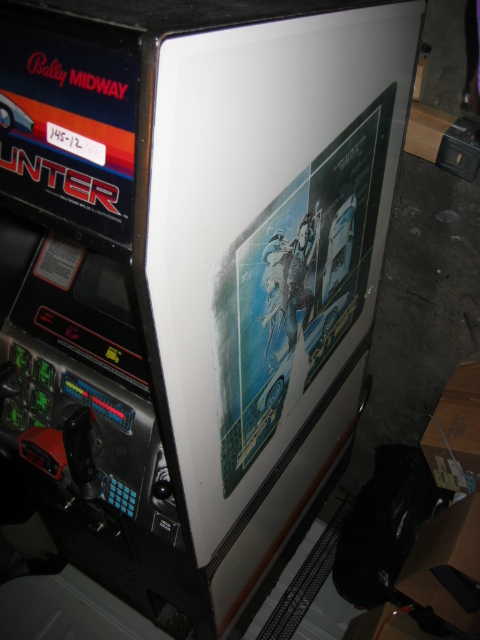 10/16/05 Ok I have not had a chance to work on it in over a year...
but I'm at it again! Coin door repainted, and with 25$ sign stripped of all the old spray paint that was dulling it Now only to clear off those coin slots from the spray paint!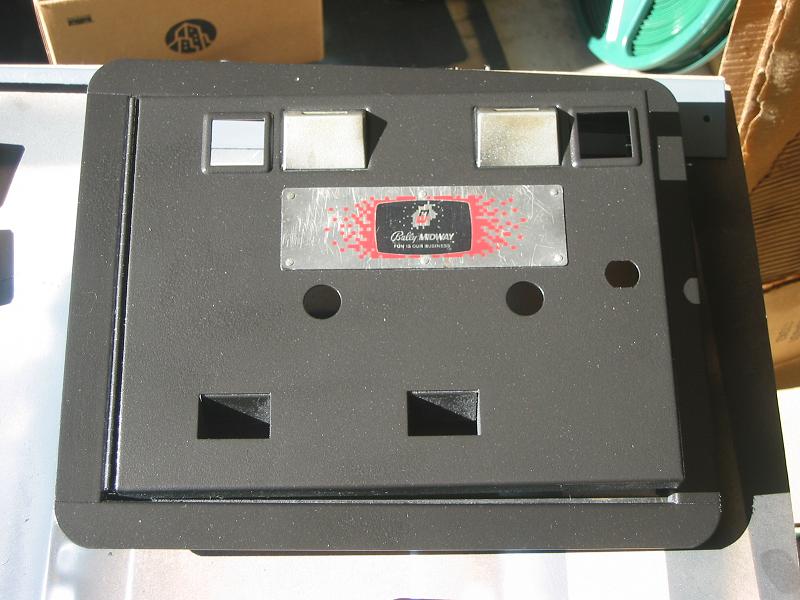 02/04/2007 - Working on the Spy Hunter again... hopefully will finish soon
ARGH.. The front was beat up... so a couple years ago I took it off figuring I'd totally replace it... not sure that was the best idea, since doing so... I have not touched it much... till today!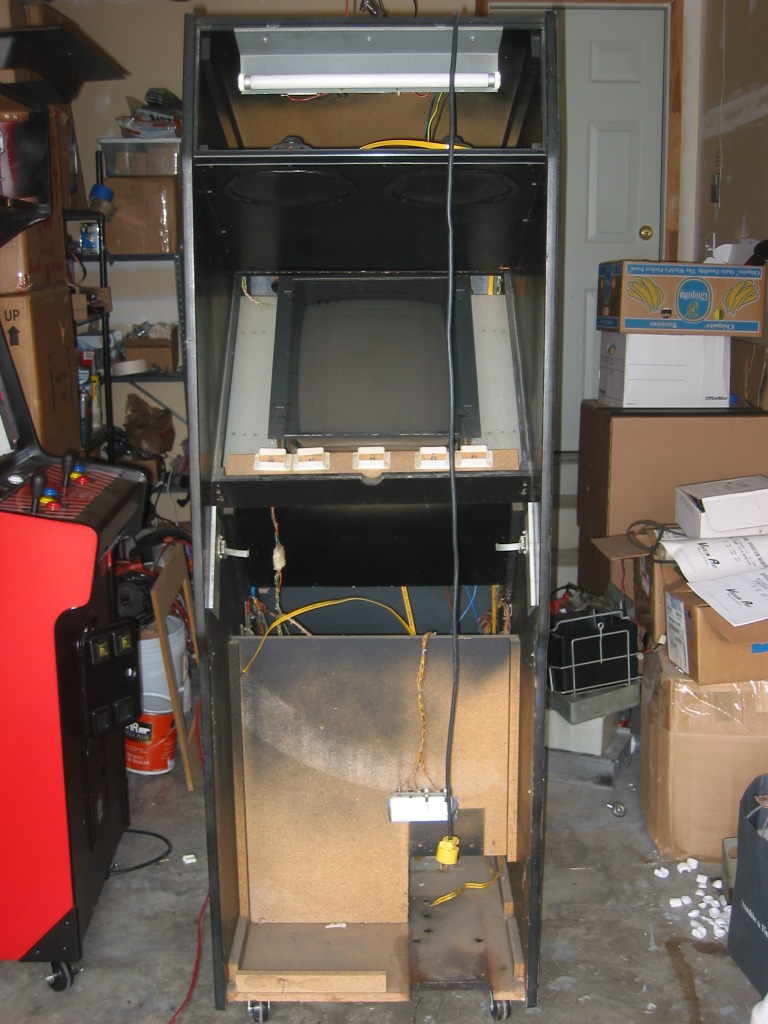 Let's make sure this piece fits OK and that the Control Panel mounts correctly!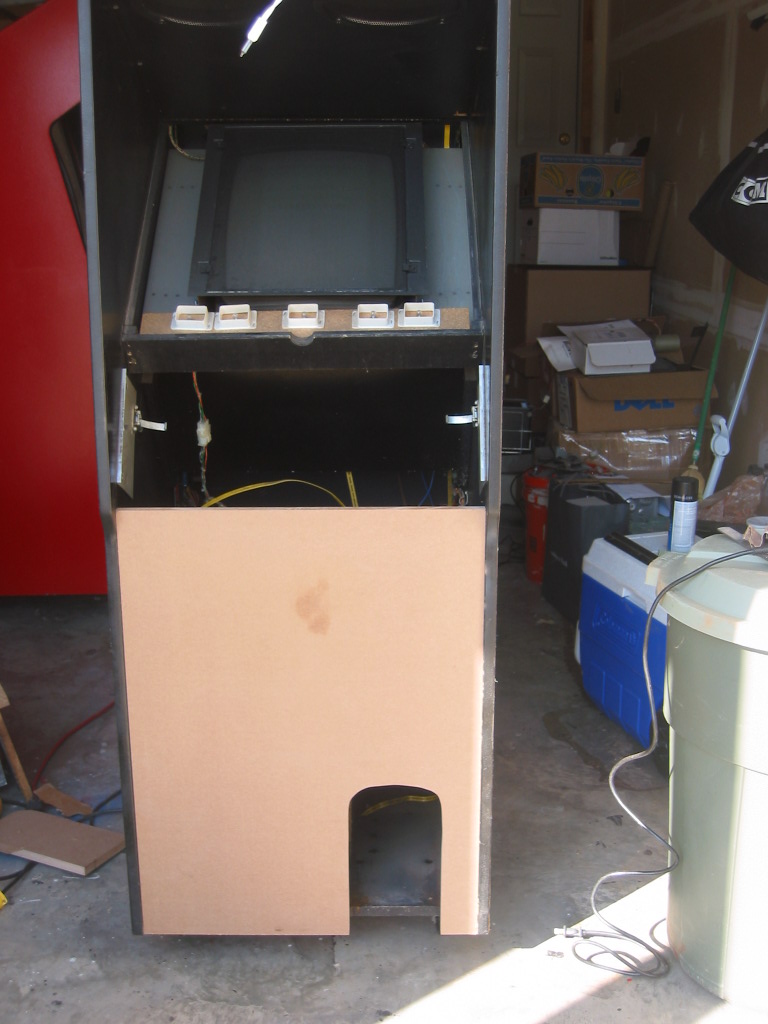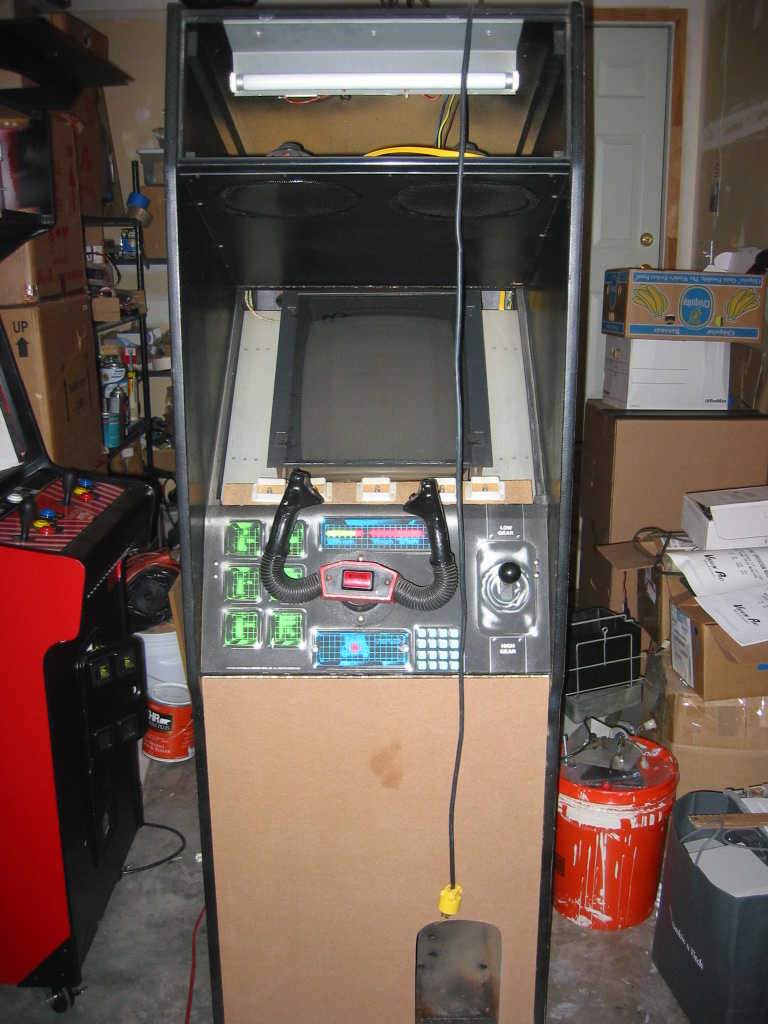 Ok now to cut the coin door hole and make sure the coin door fits!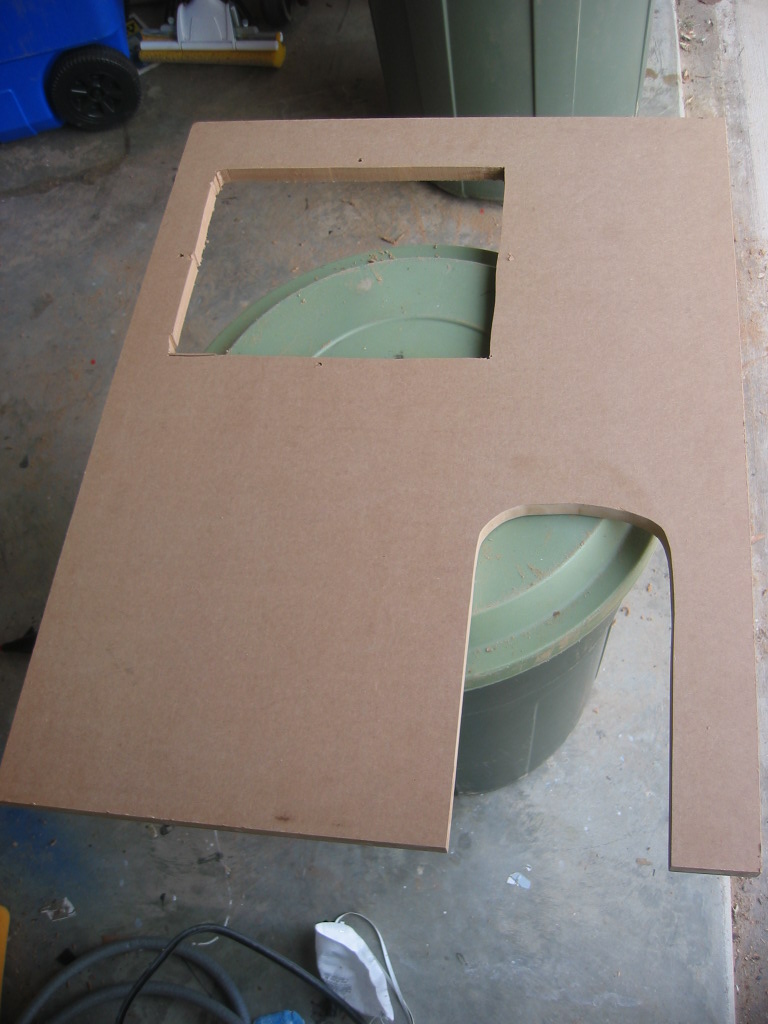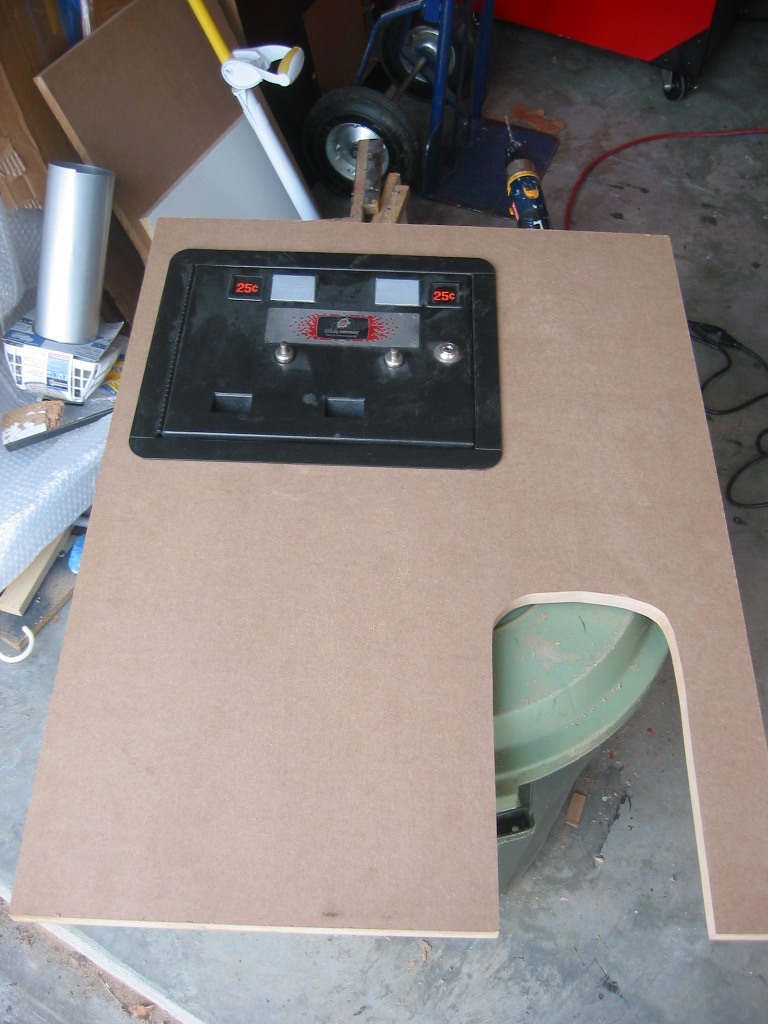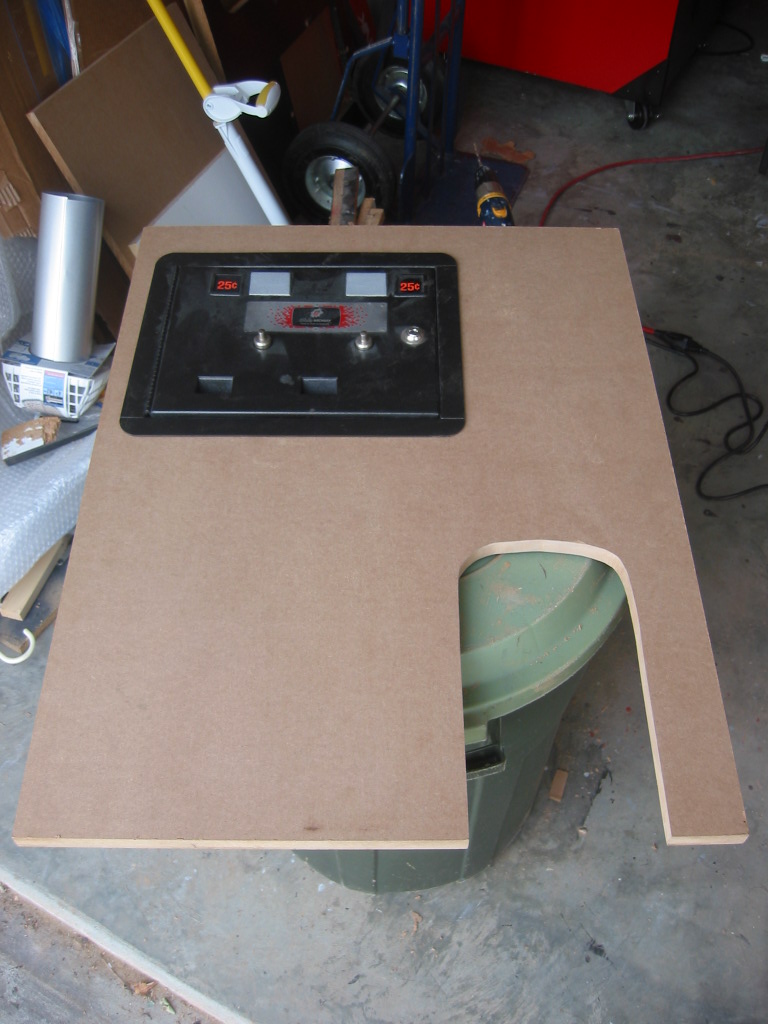 March 10th 2007, Thanks to my friend Zach and his brother, Spy Hunter has made it down to my basement!
I had to remove the old monitor and remount the new monitor tube and chassis into the old mounting case, since my new monitors don't have universal mounts :(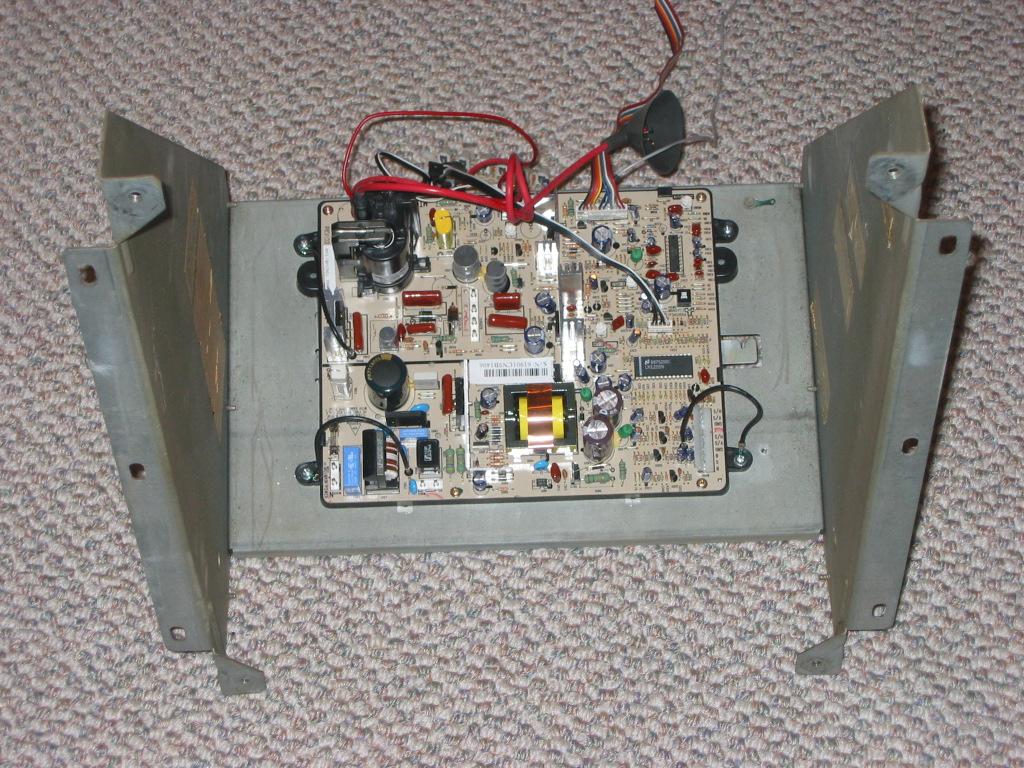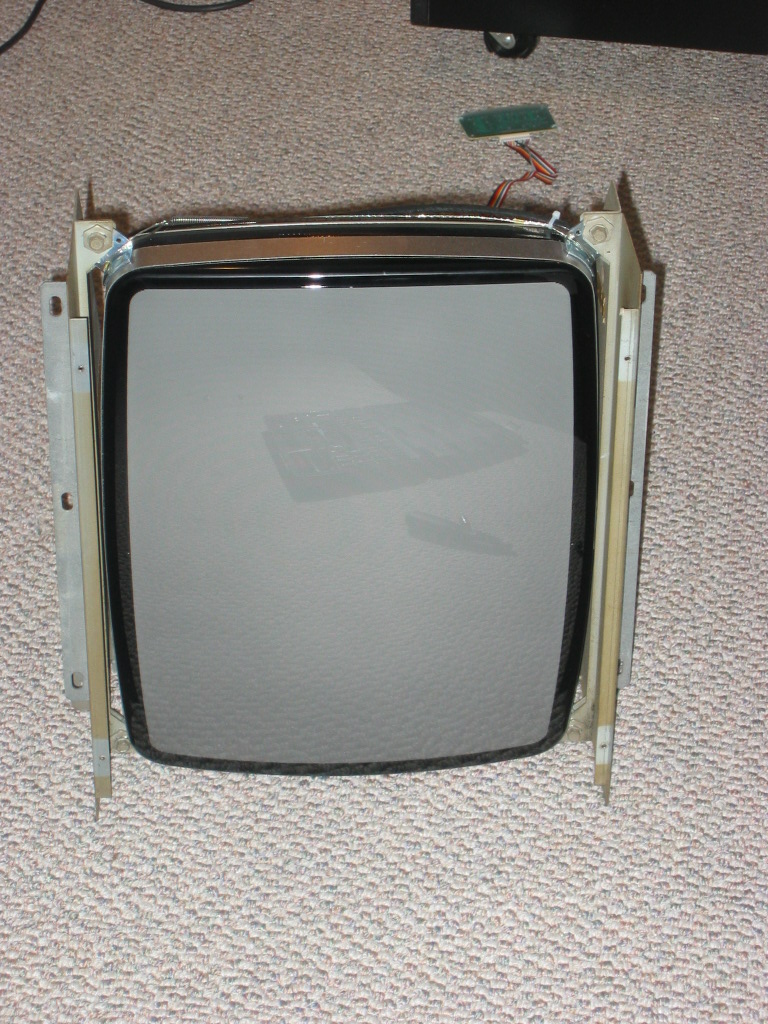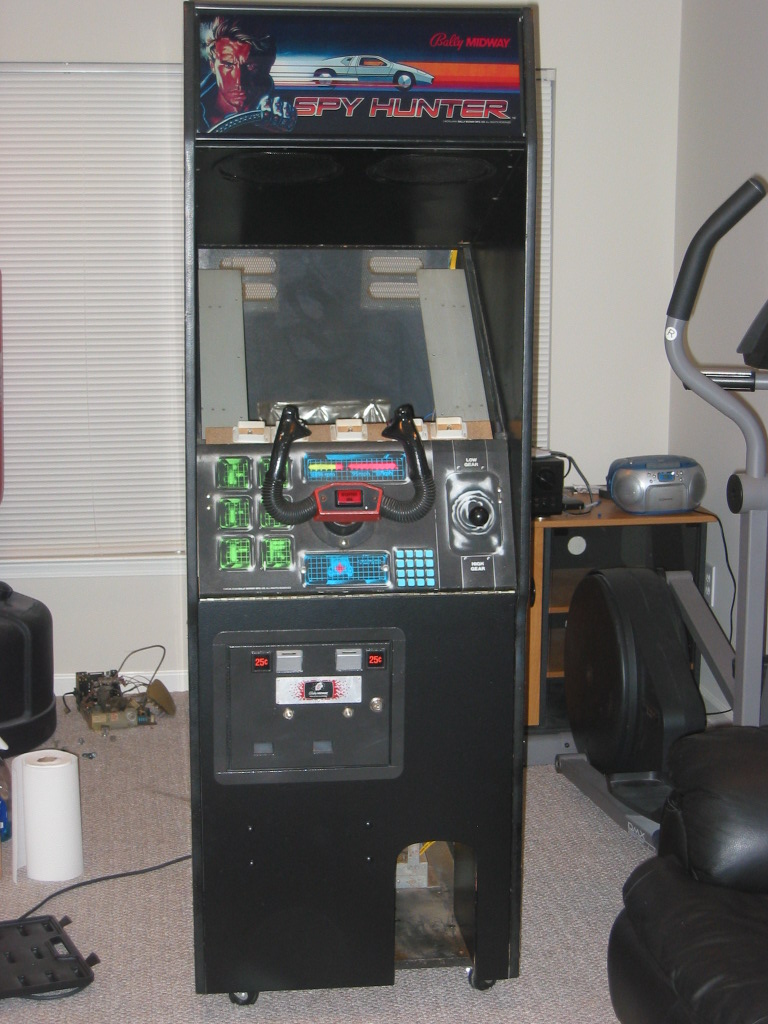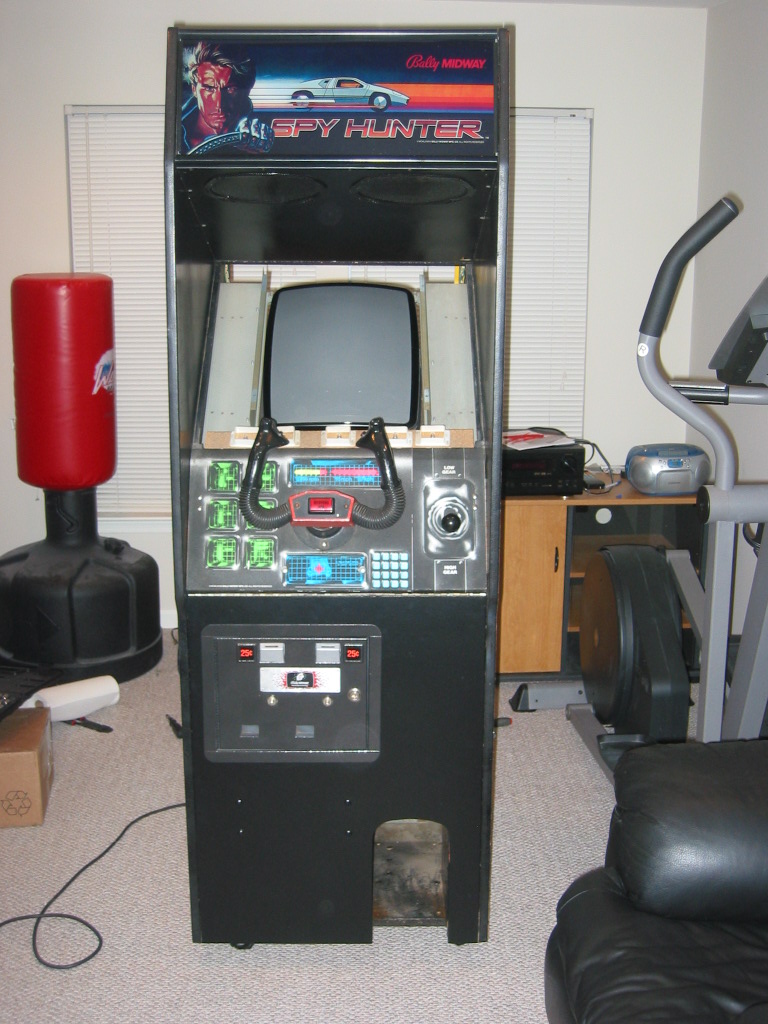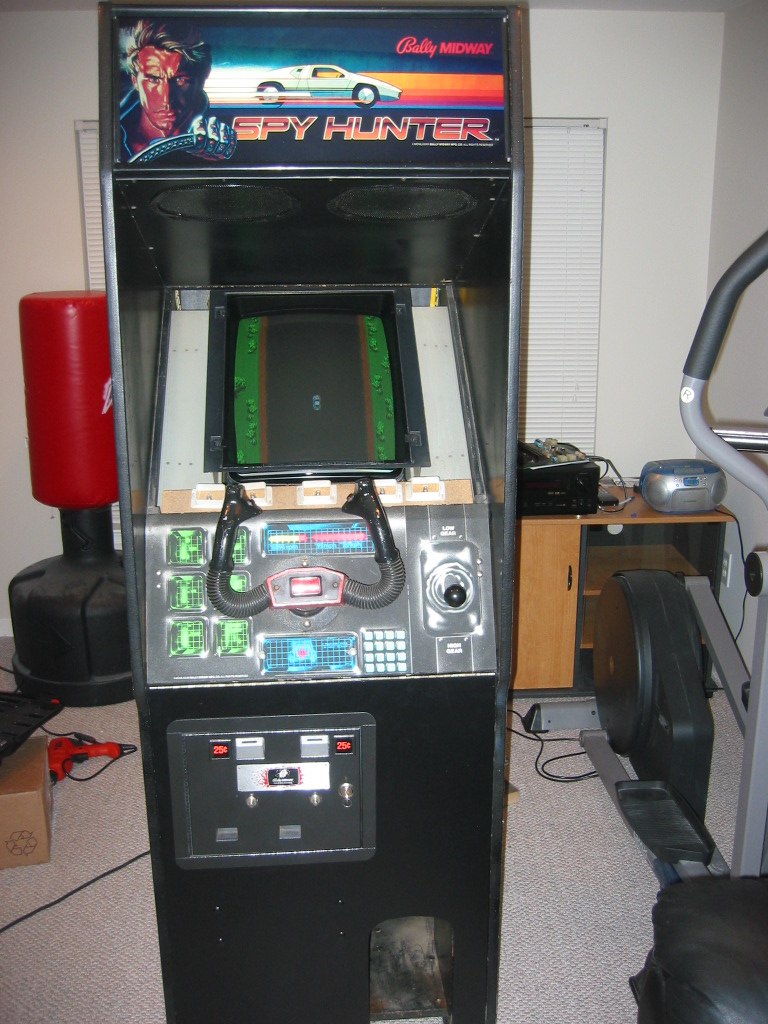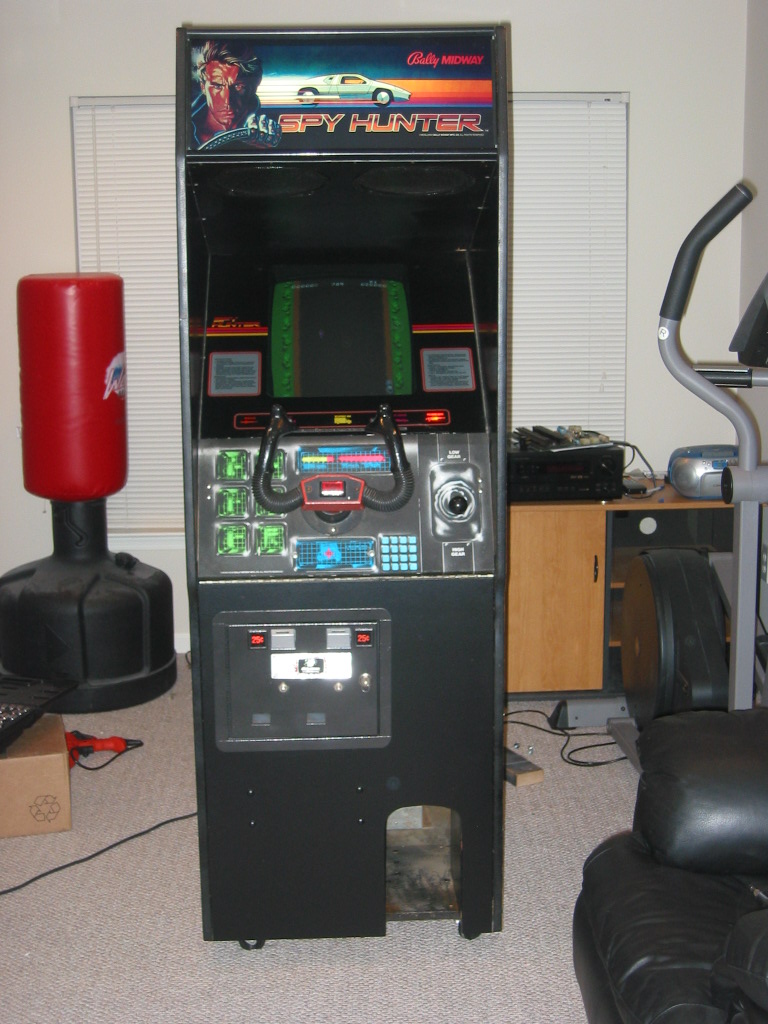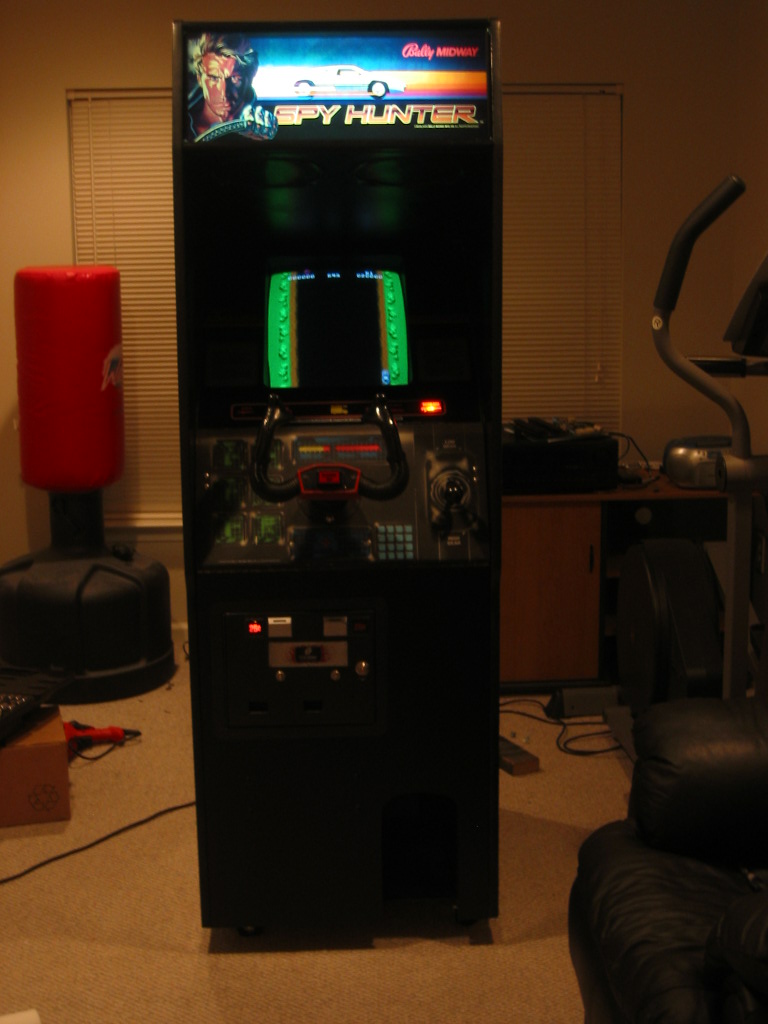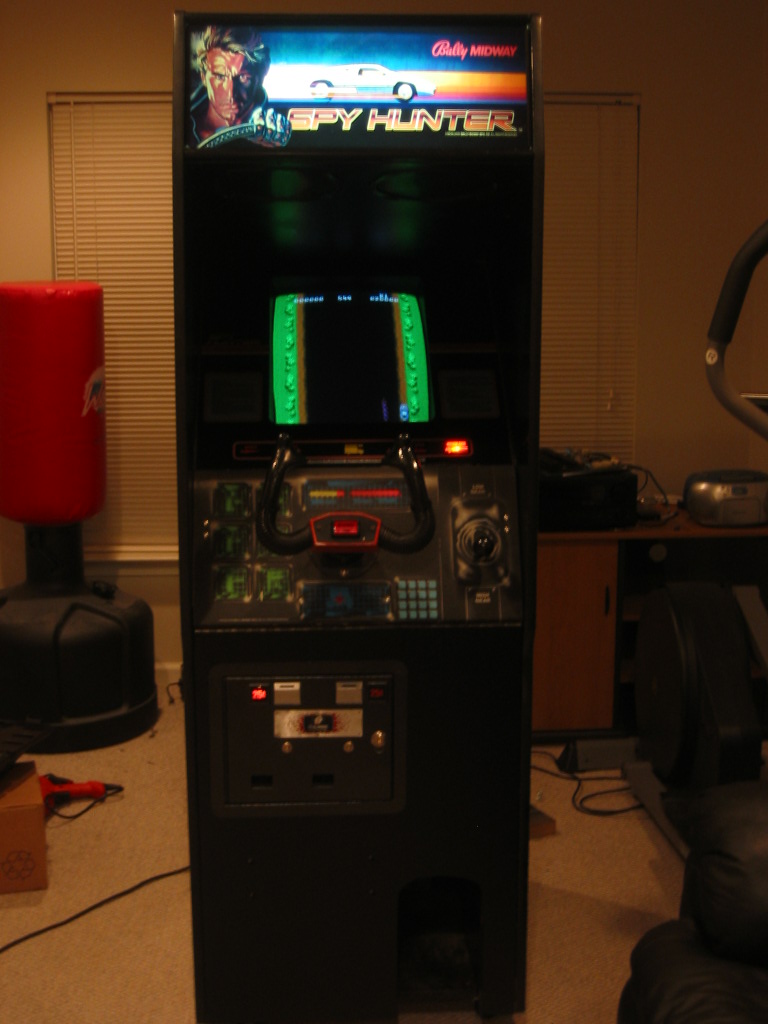 3/15/2007
This is what the old pedal looked like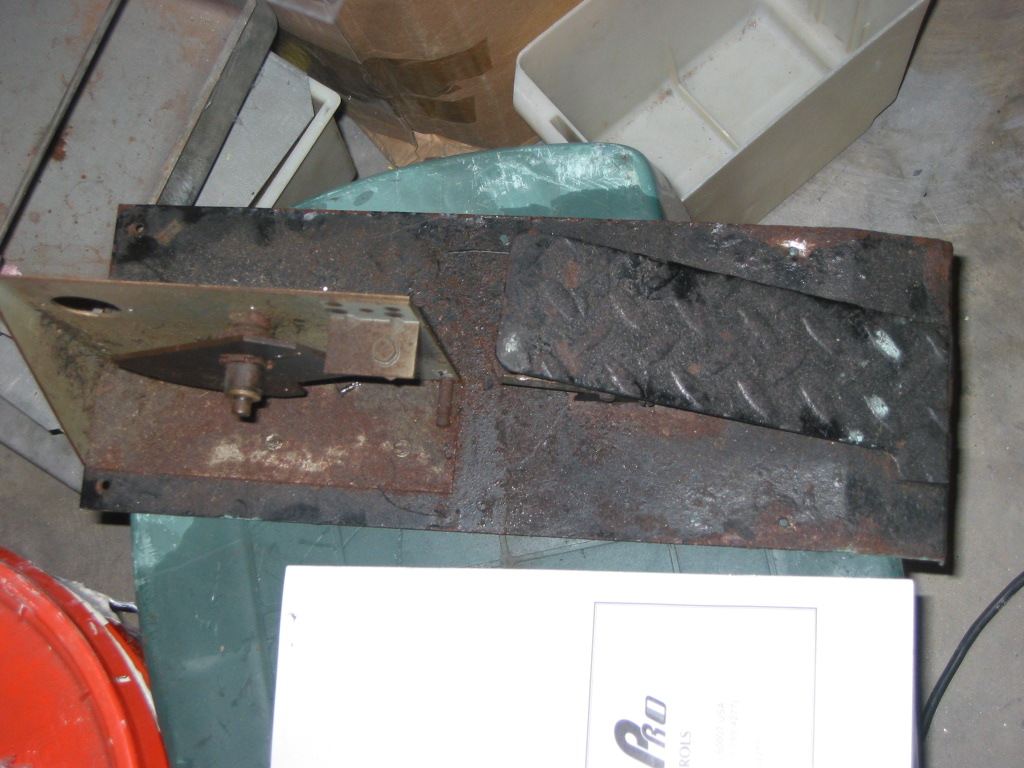 This is what the pedal parts look like after some cleaning and new paint!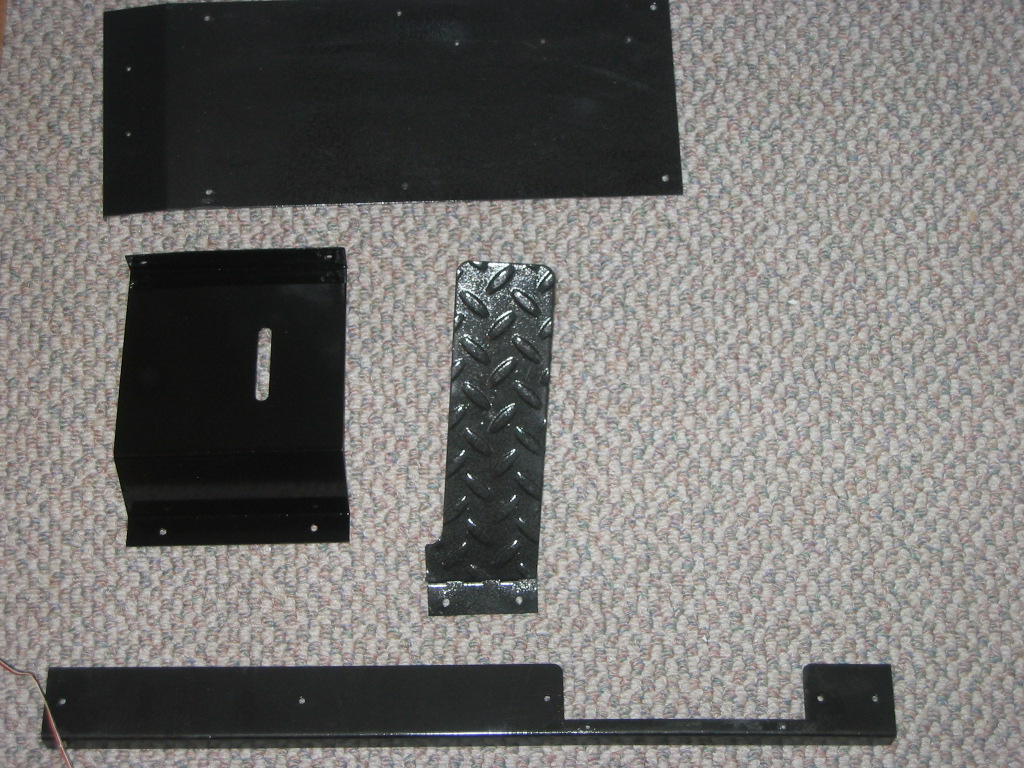 3/21/2007
New Pedal installed!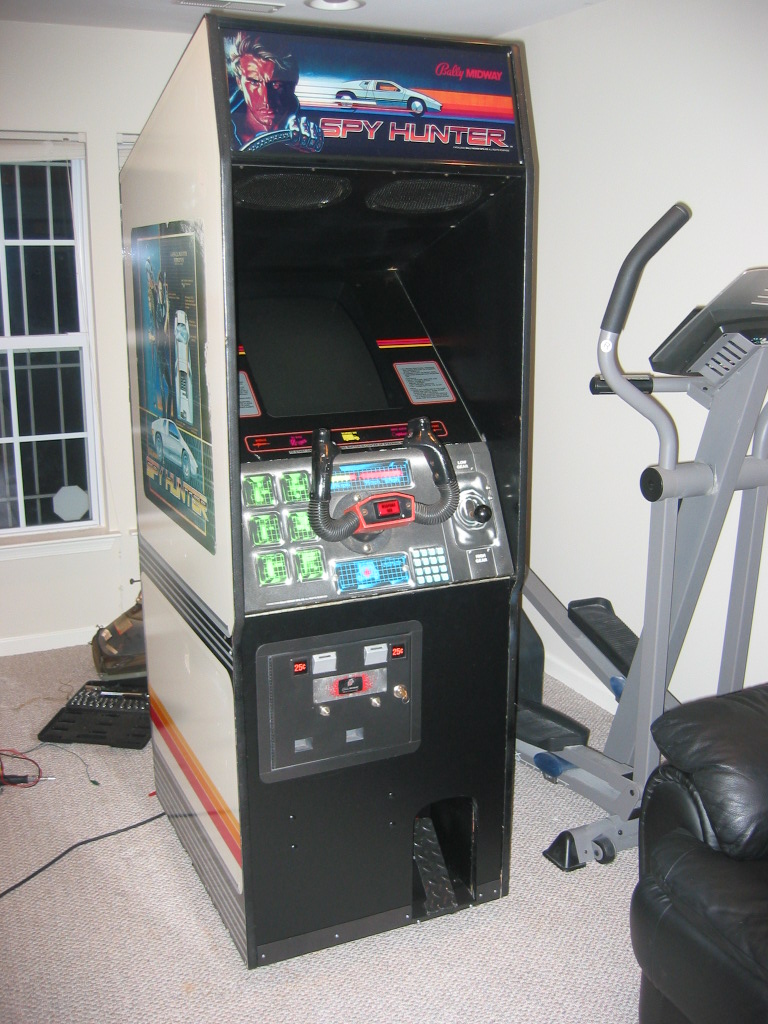 3/25/2007
Picture of the insides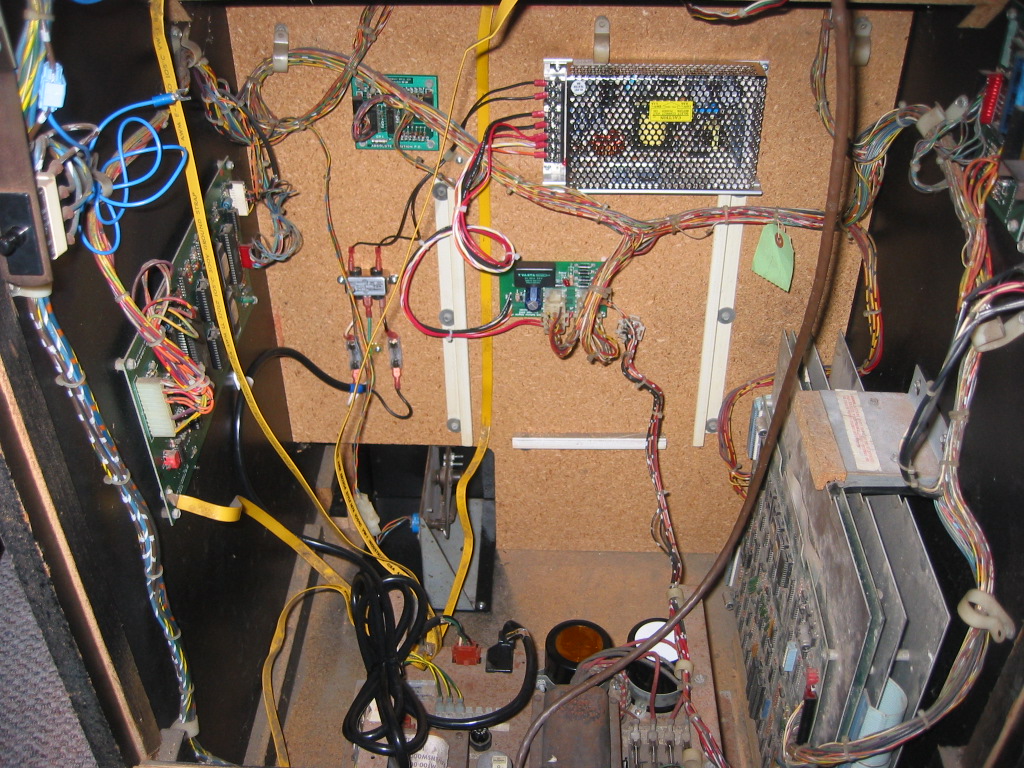 Redoing the sideart (sometime summer 2007)