Centipede!!!, after I finished restoring it!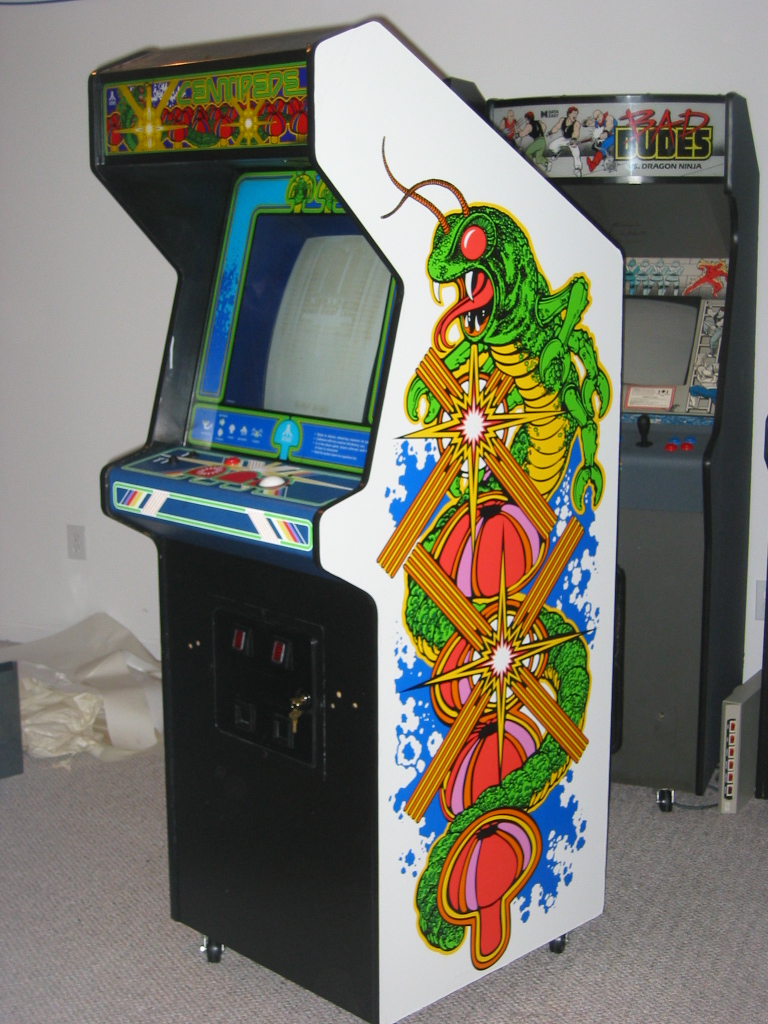 Before restoring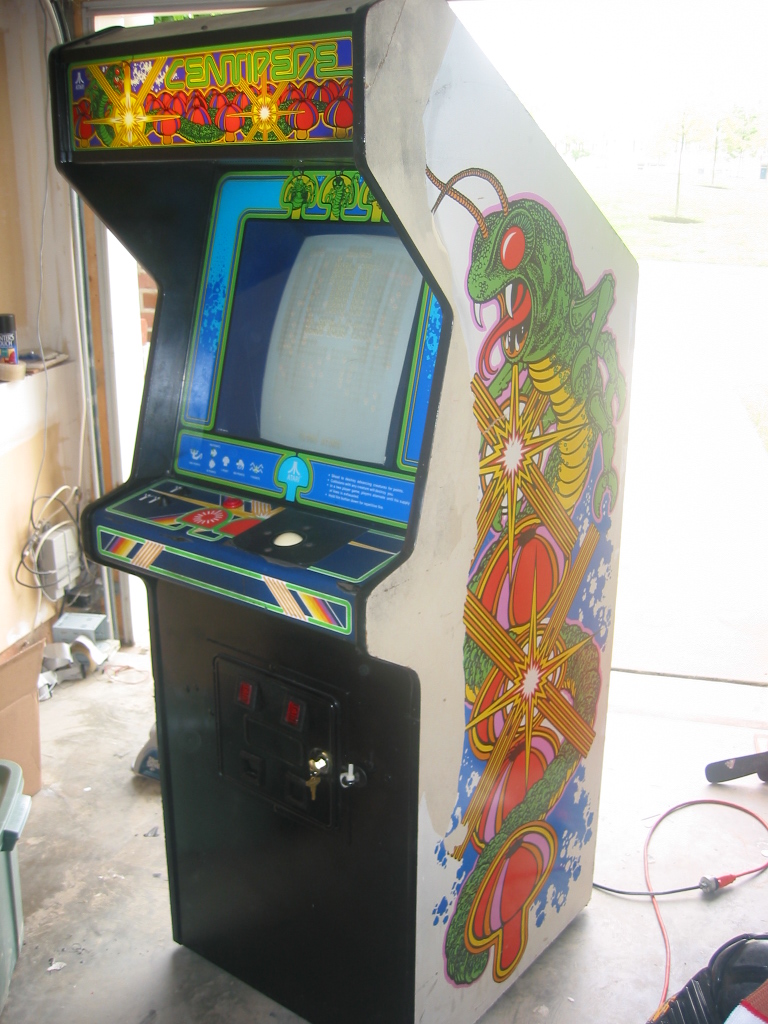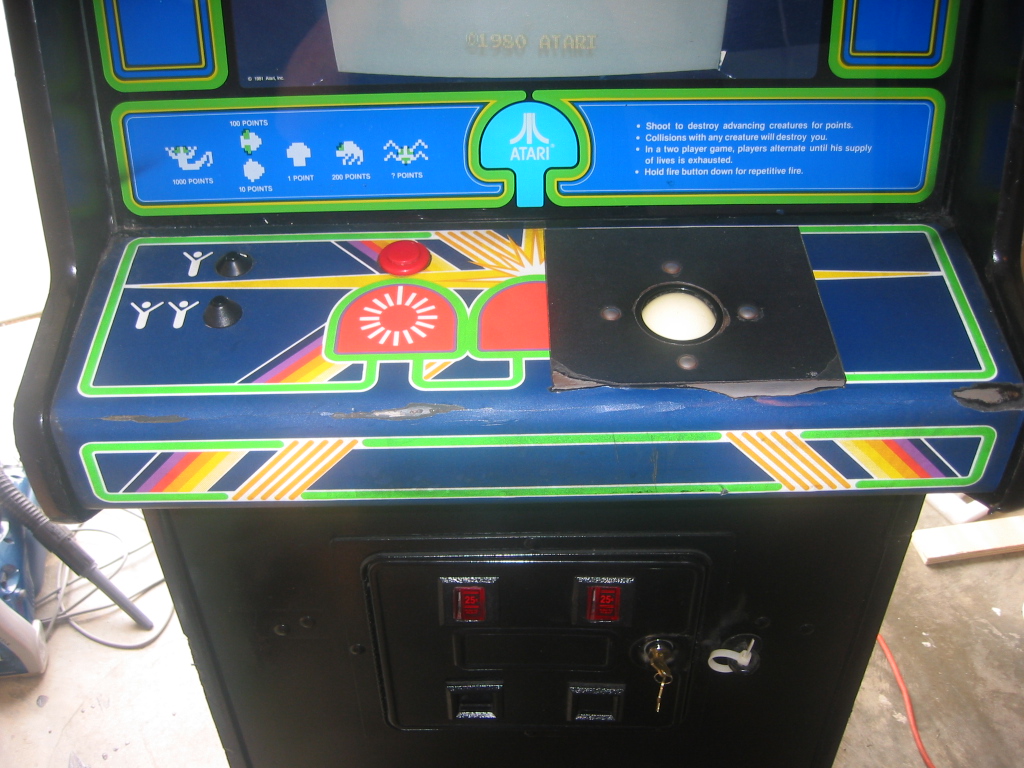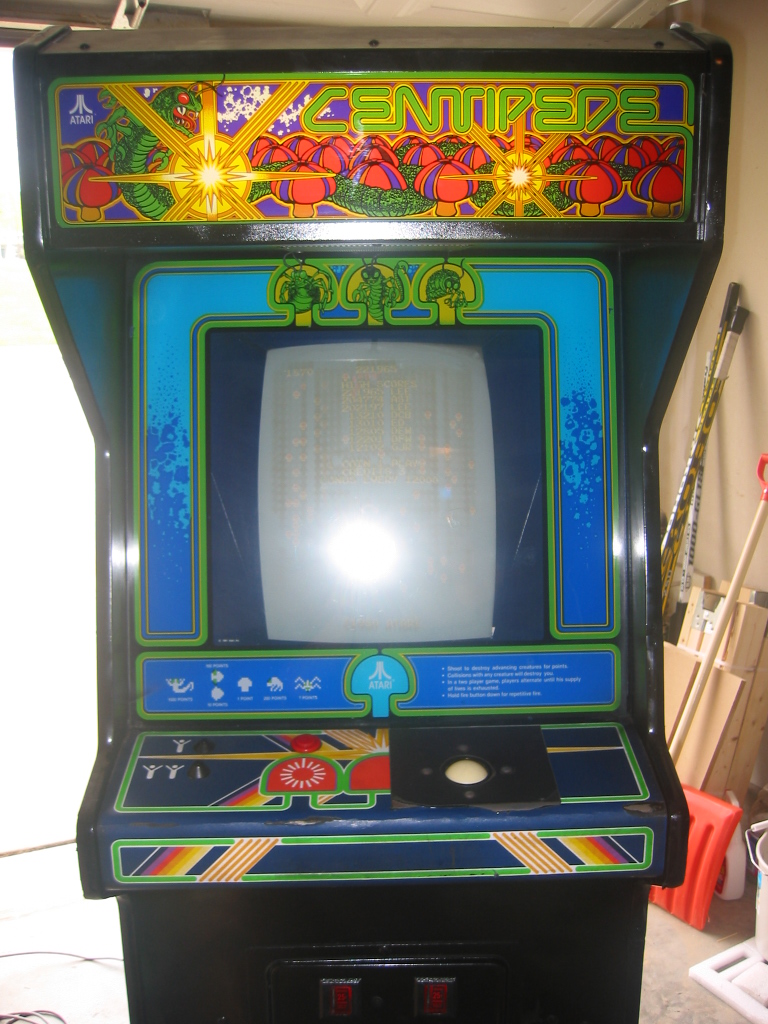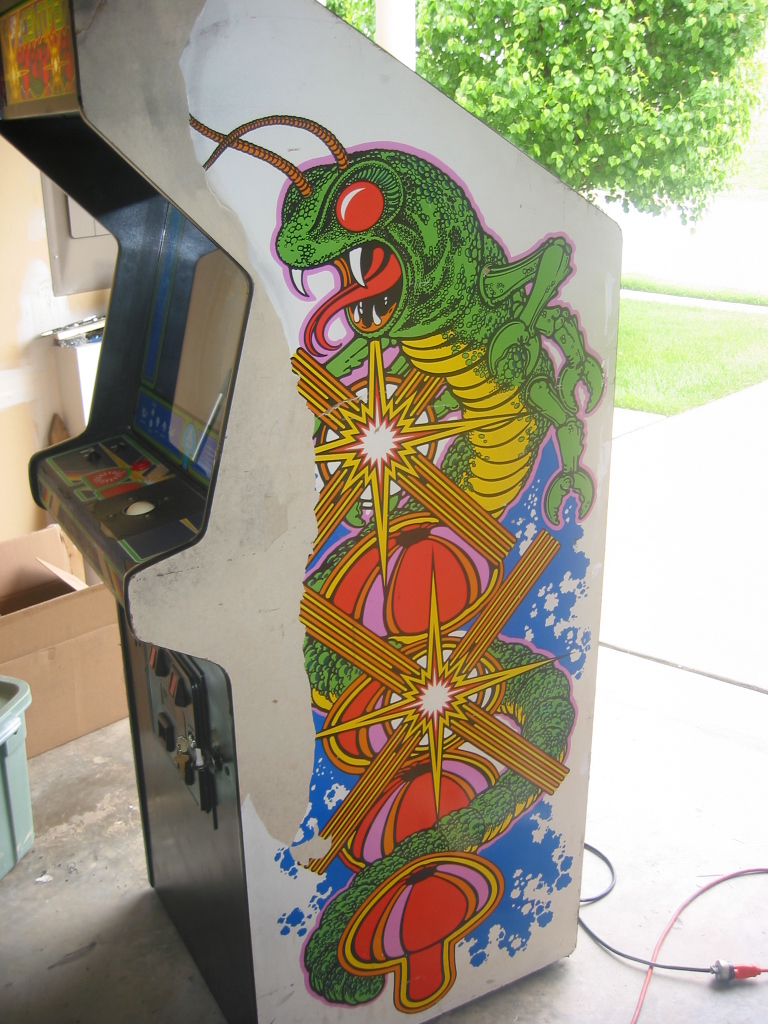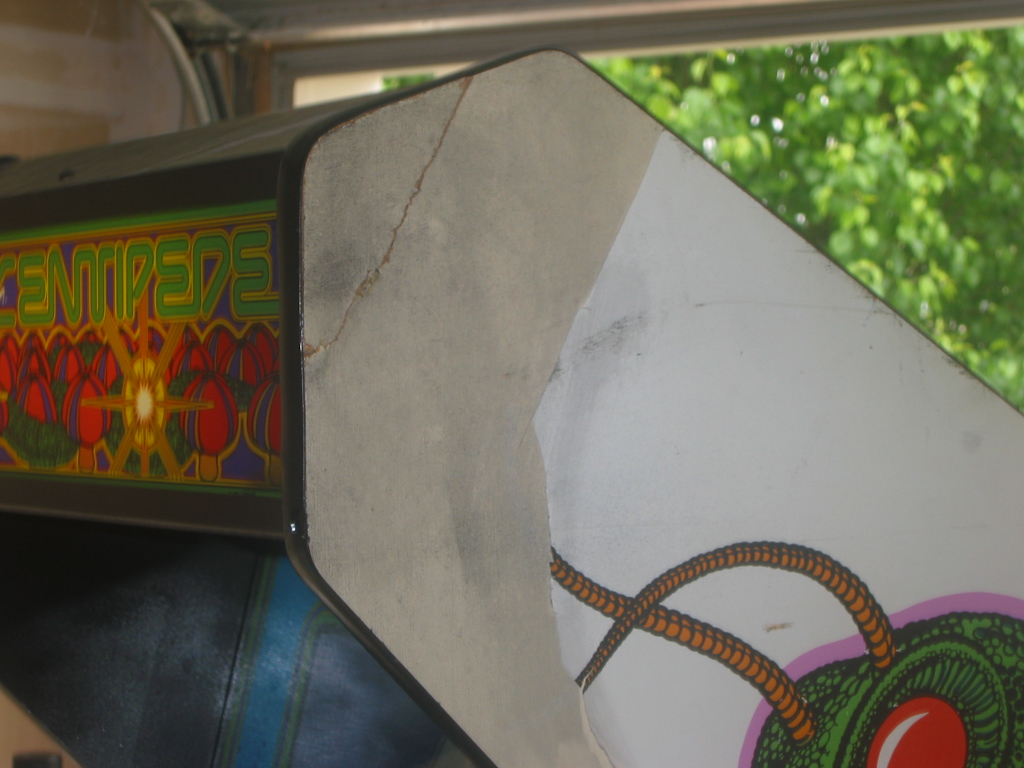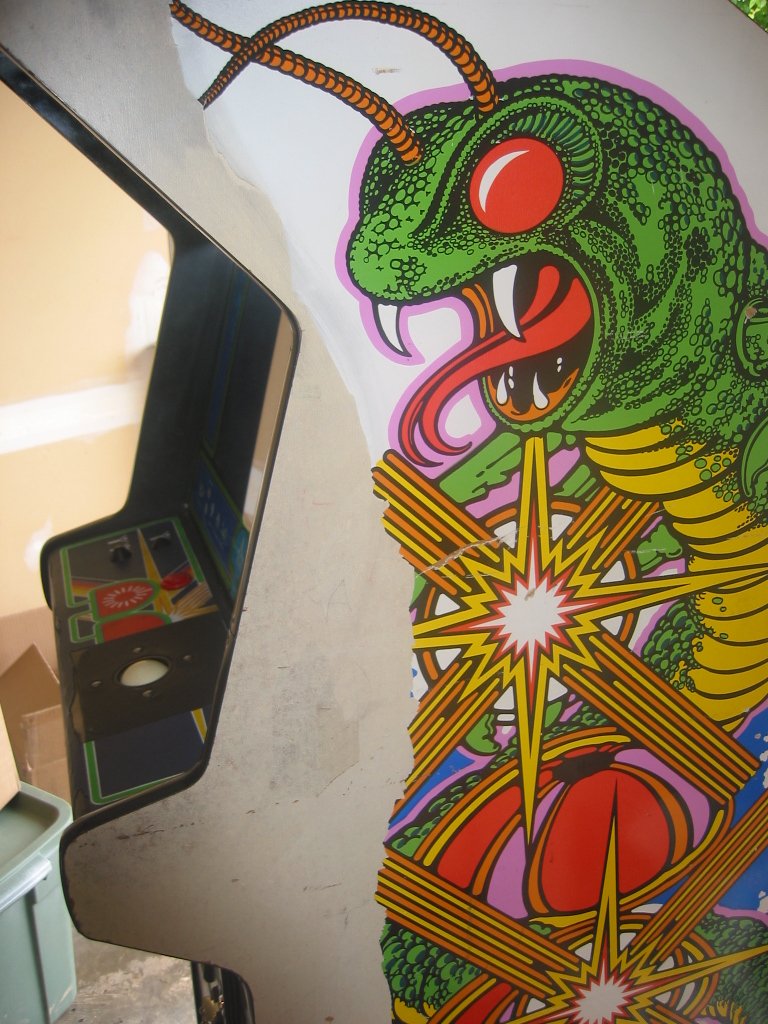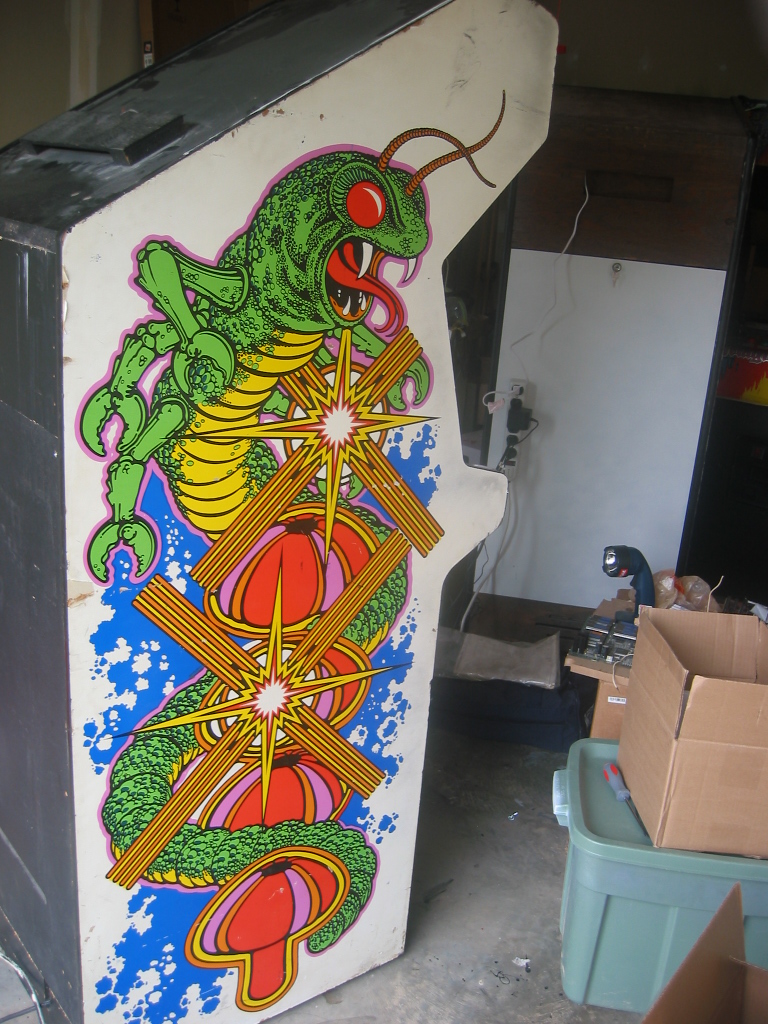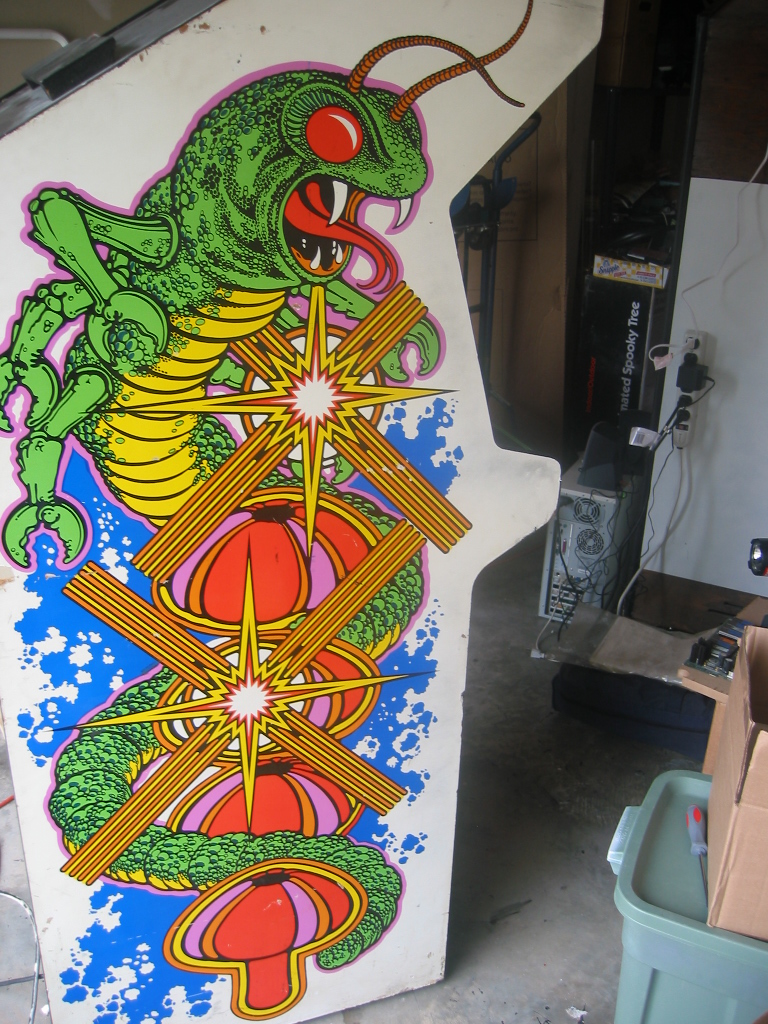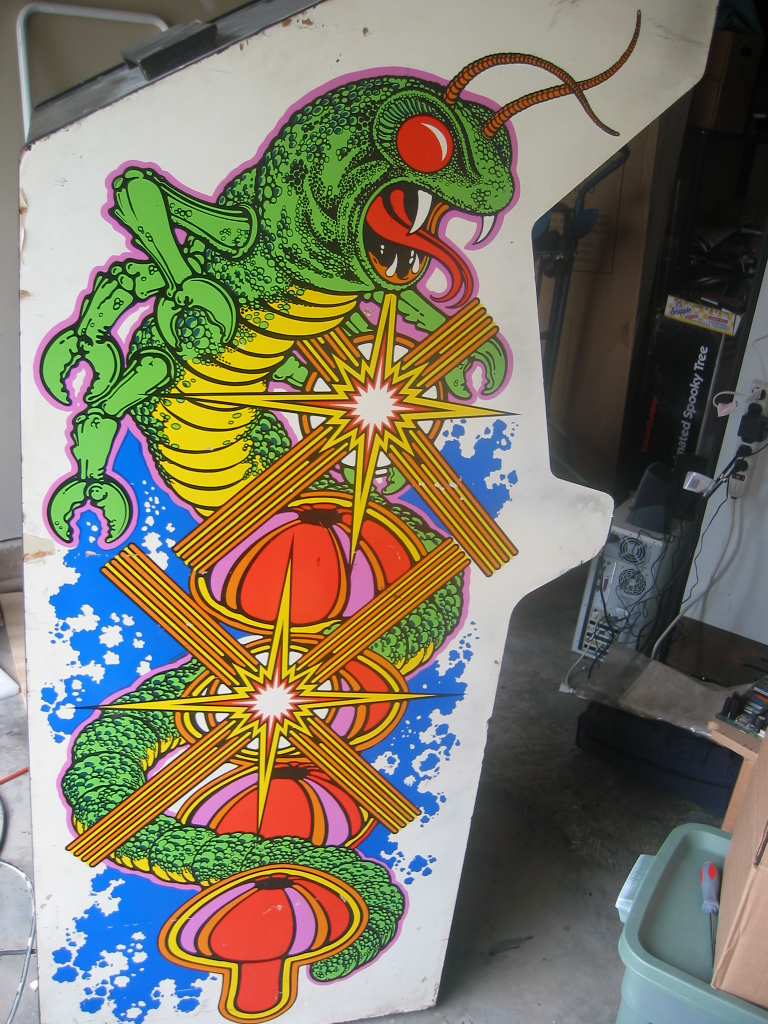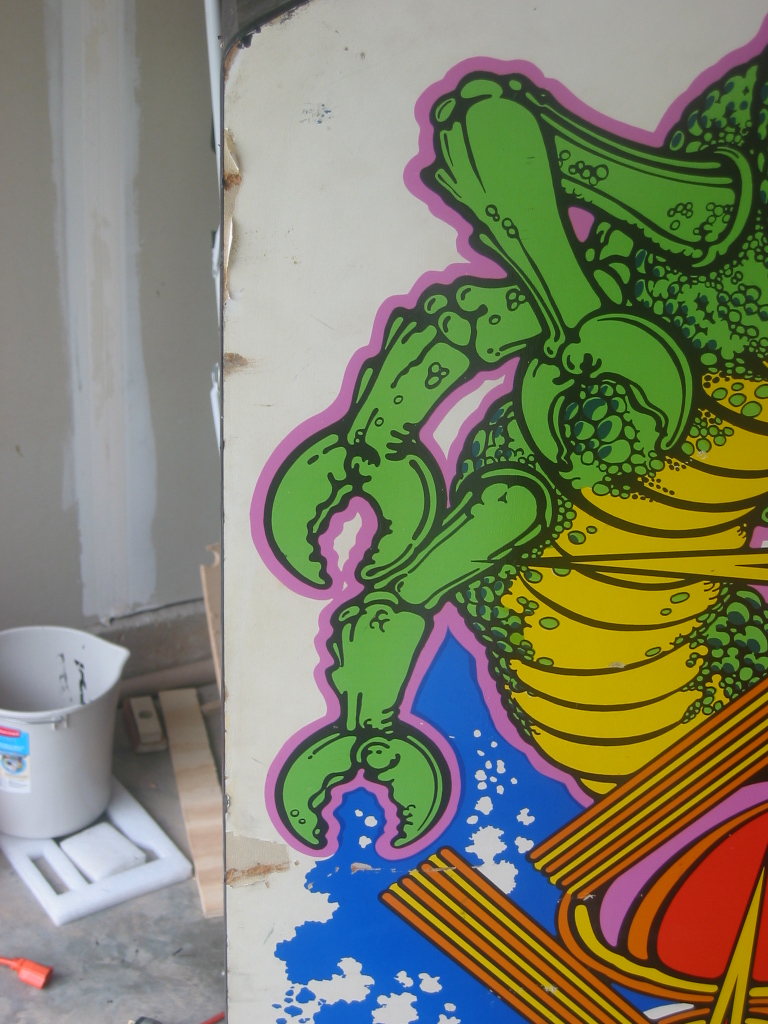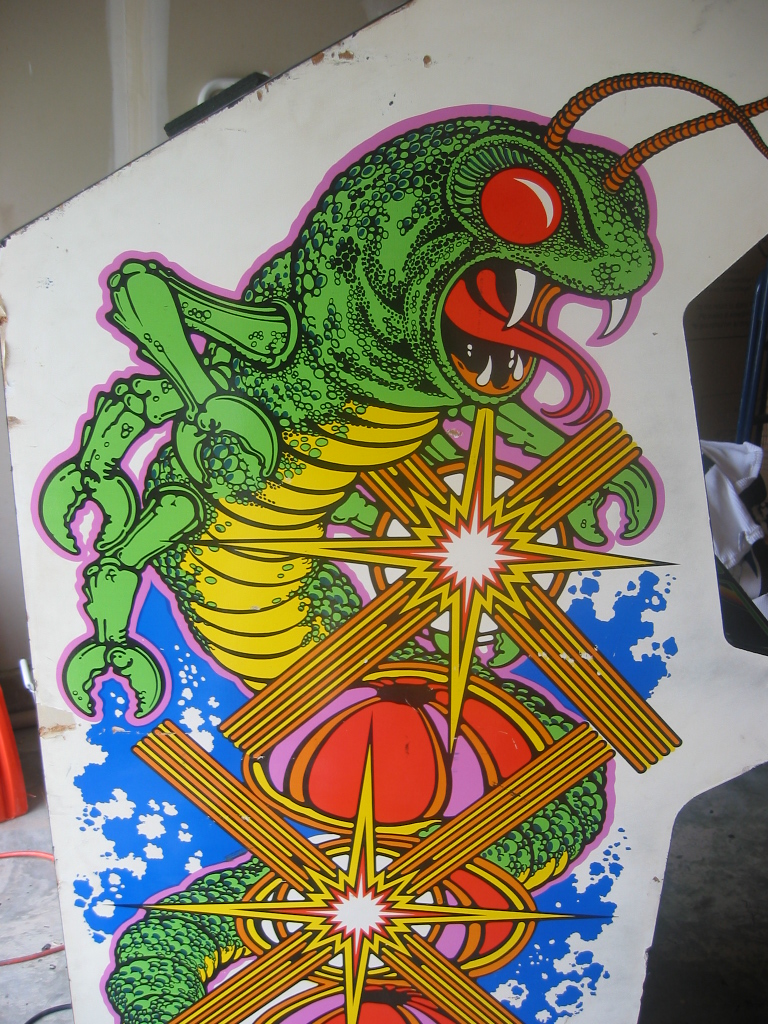 The restoration has begun! I've removed the T-Molding, removed the leg stands and replaced them with casters. I have also stripped the poor paint job that someone else did on the front, and have primed it for it's new paint job.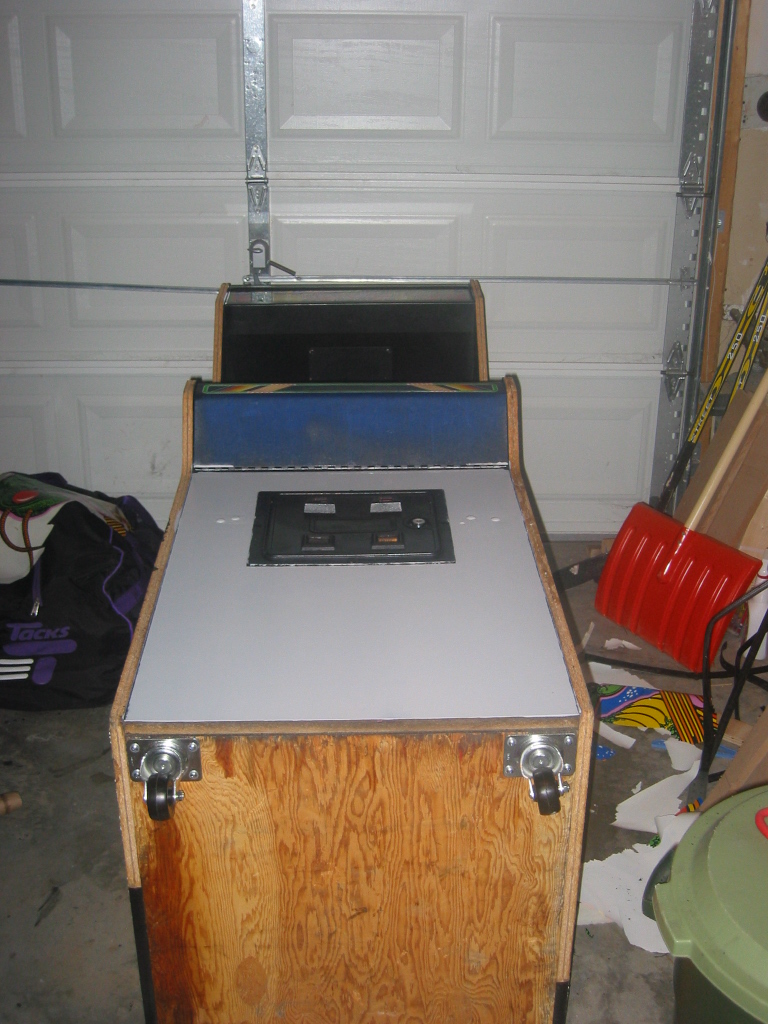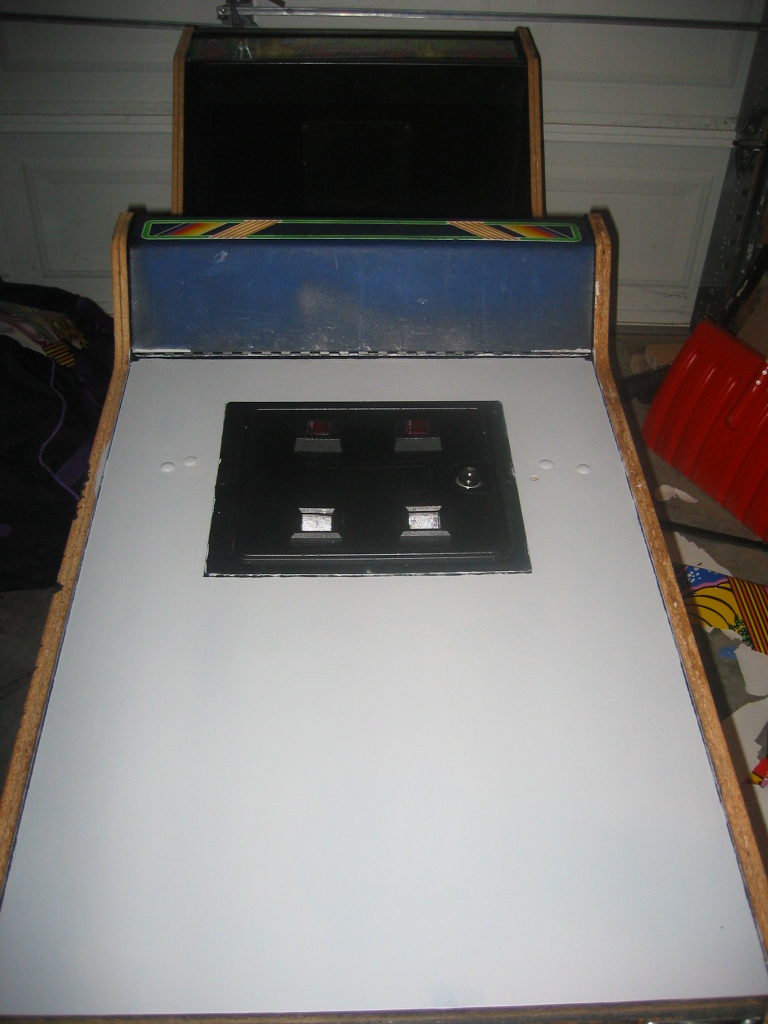 Now painted the front, covering up the front so I can paint the coin slots.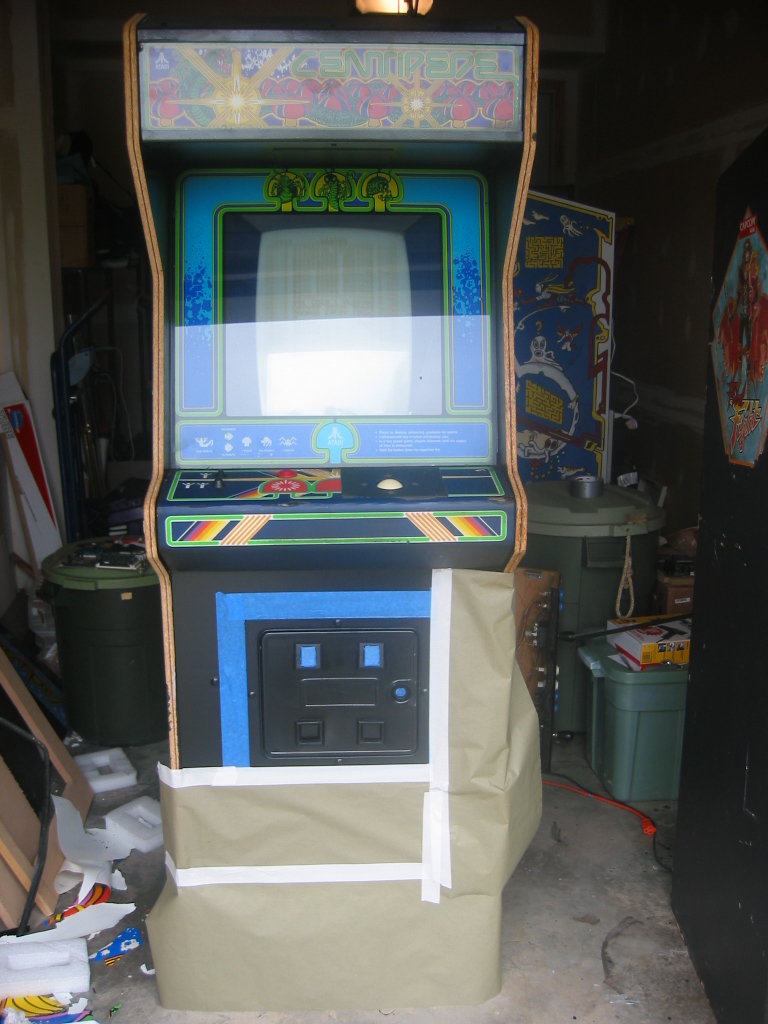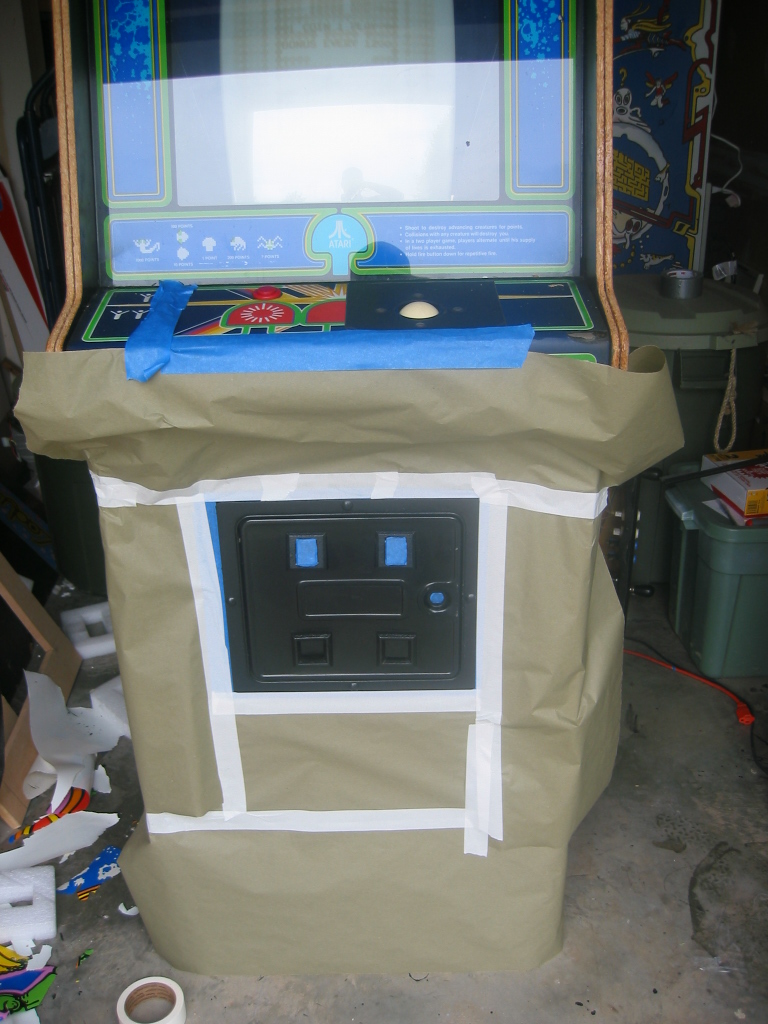 The coin slots with a coat of primer.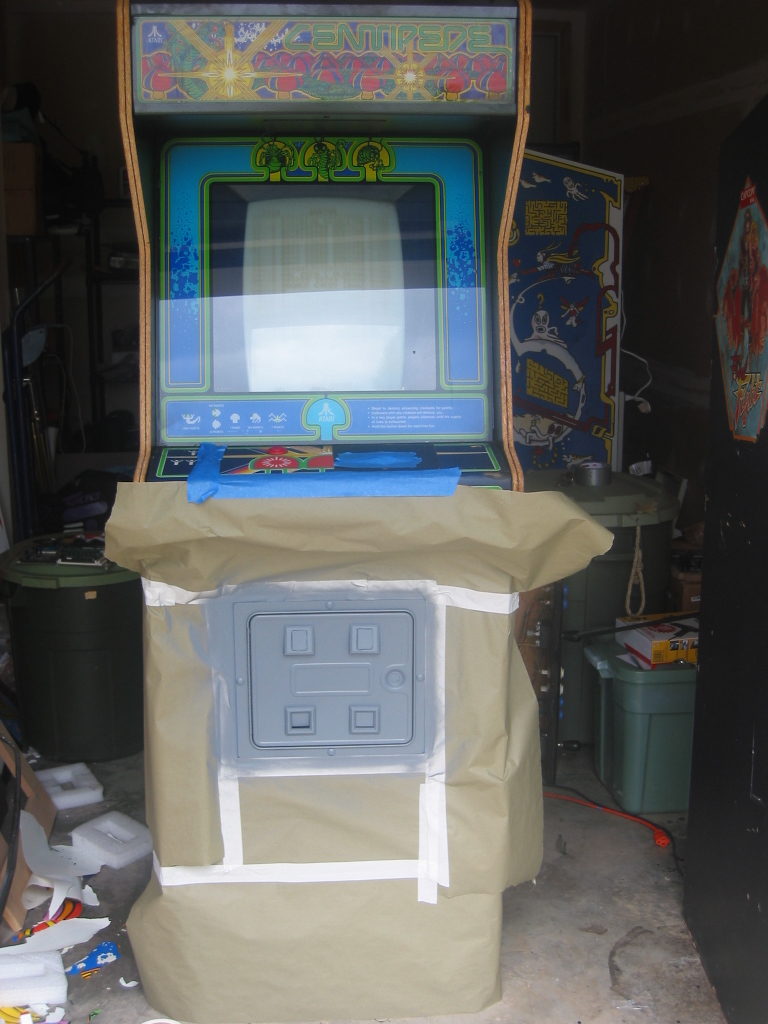 The coin slots with a coat of paint.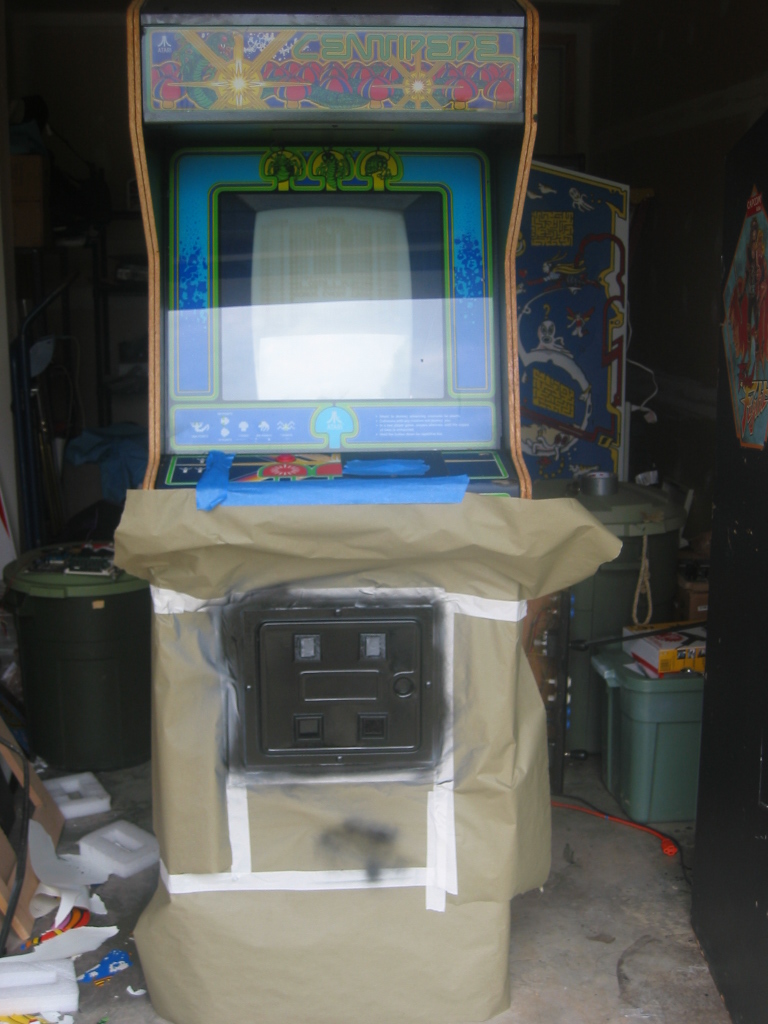 The front panel with everything painted.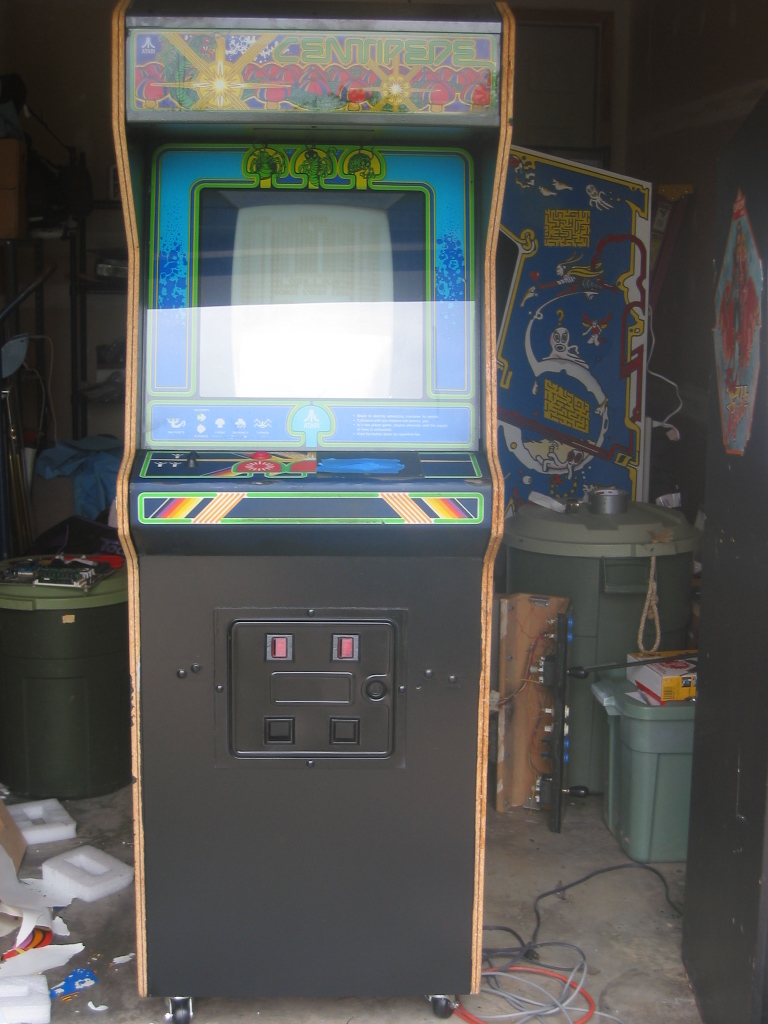 Peeling off the old side art (I have new side art to put on)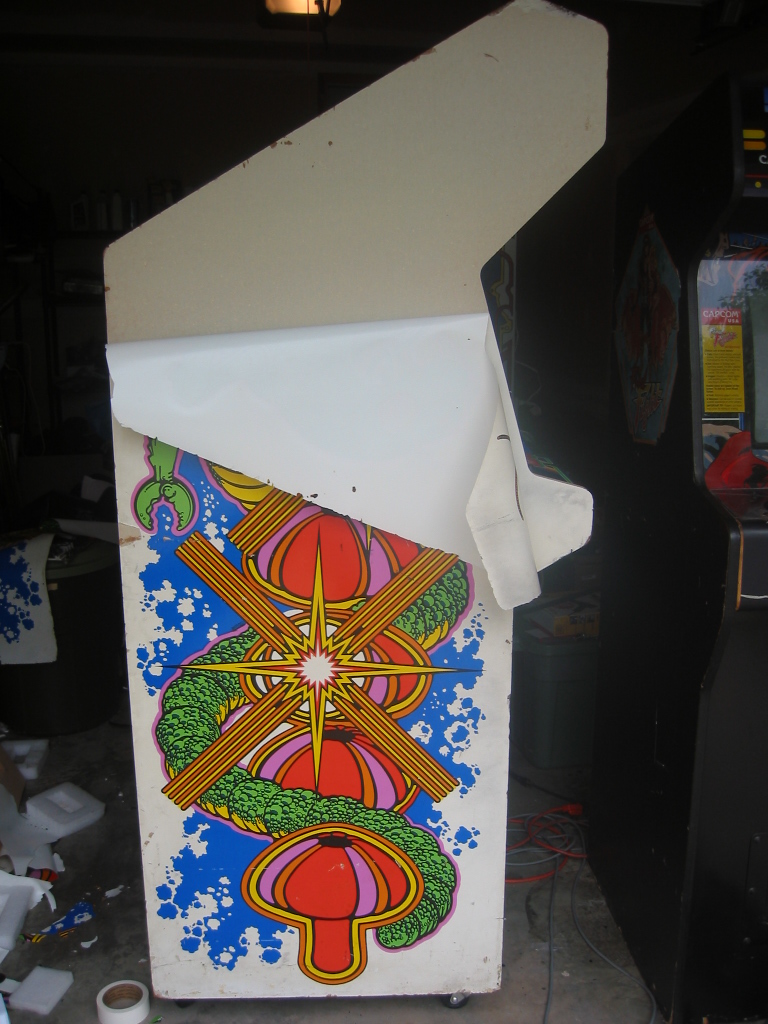 The old sideart (I am going to mount this on a piece of plexiglass and frame it I think)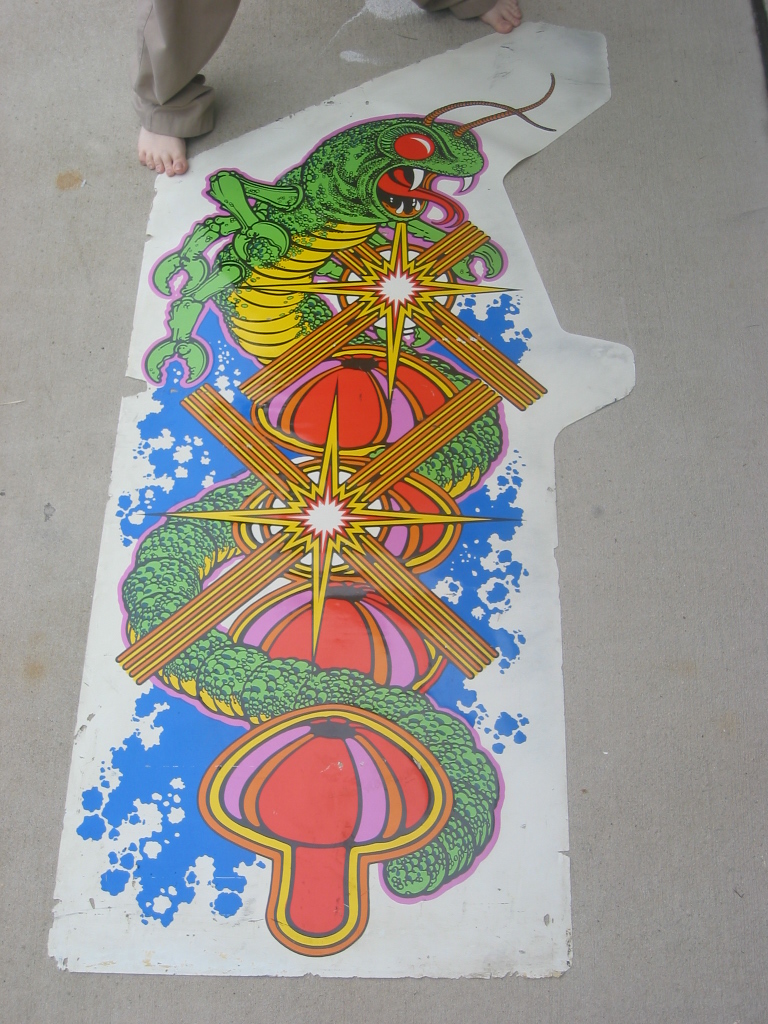 The side of the cabinet without any sideart, before I fill in and repair wth filler.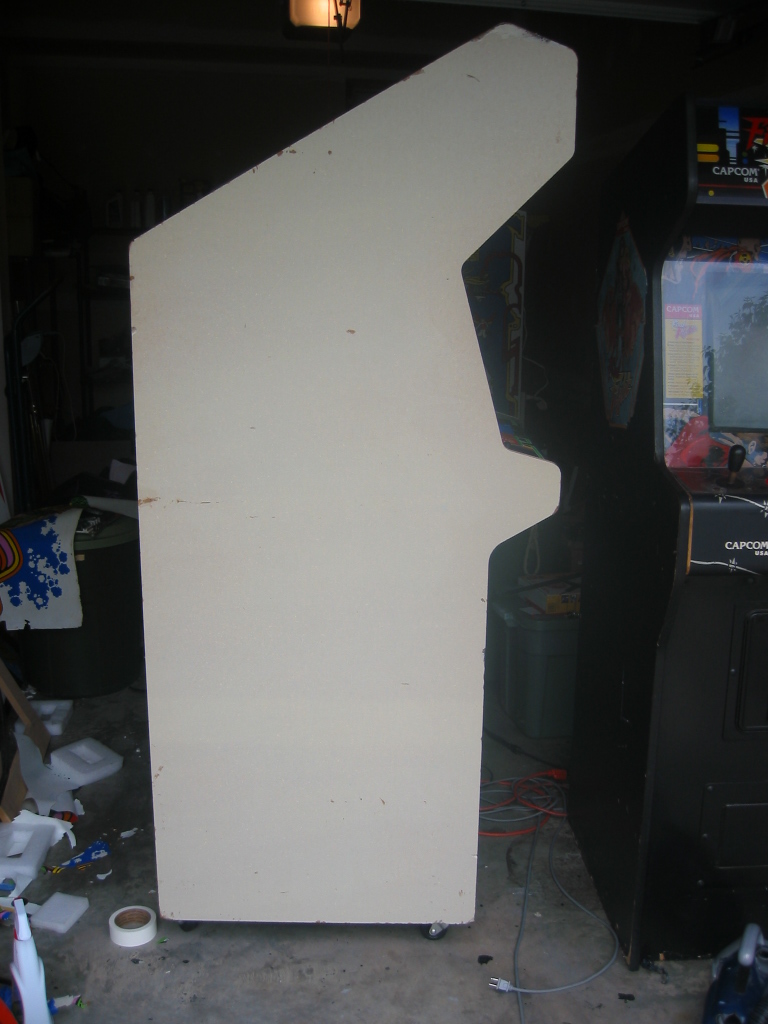 The other side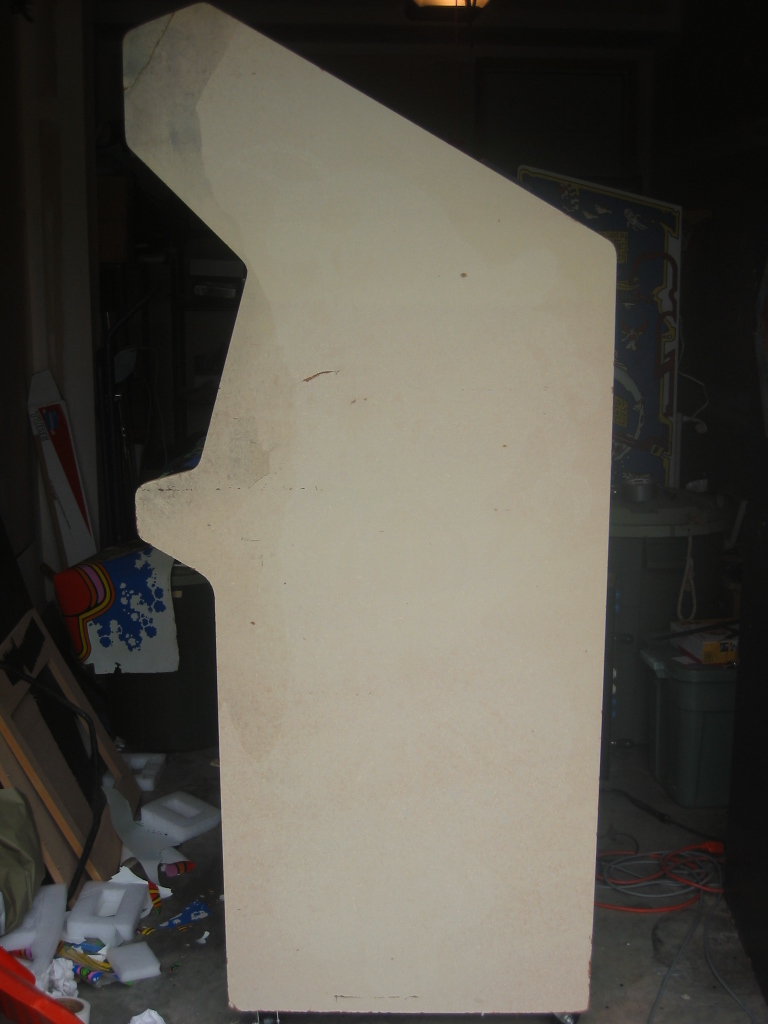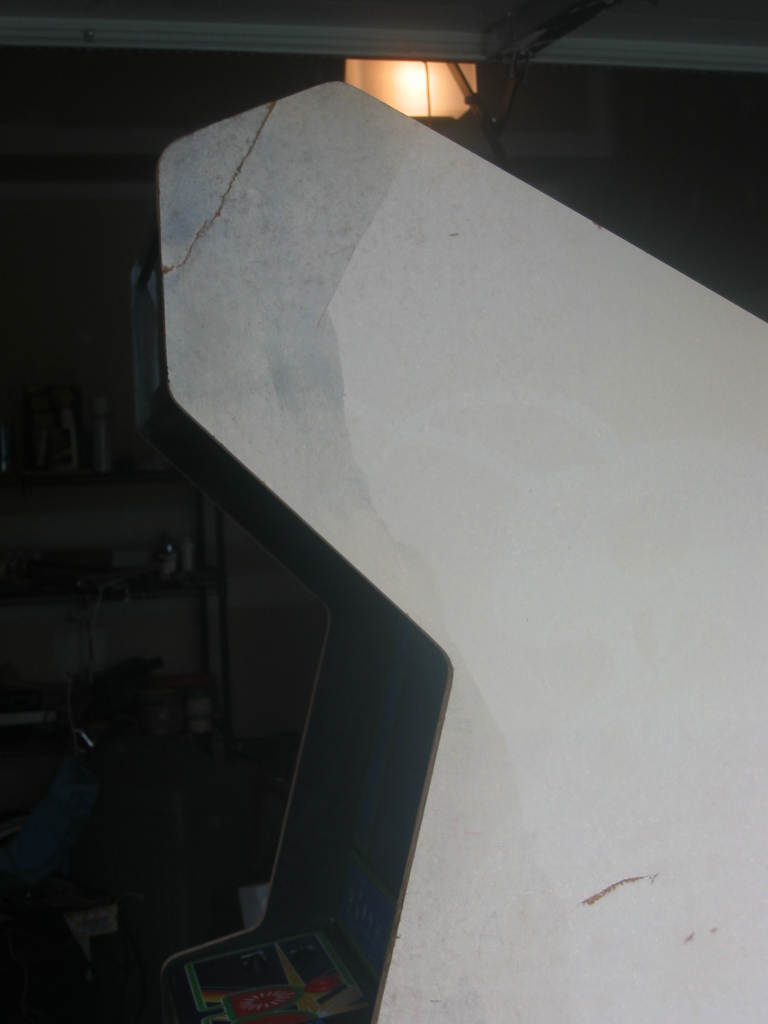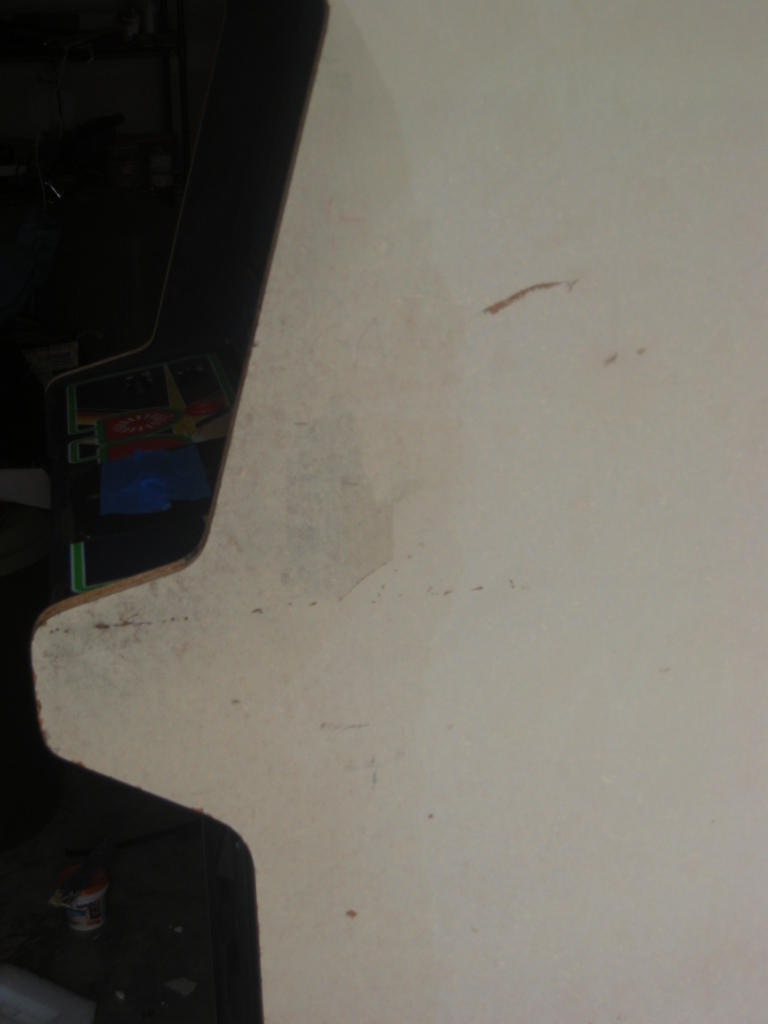 The front with the control panel overlay removed, I acidentally melted the paint on the front that I just painted :( oh well I'll have to strip the paint and do it again!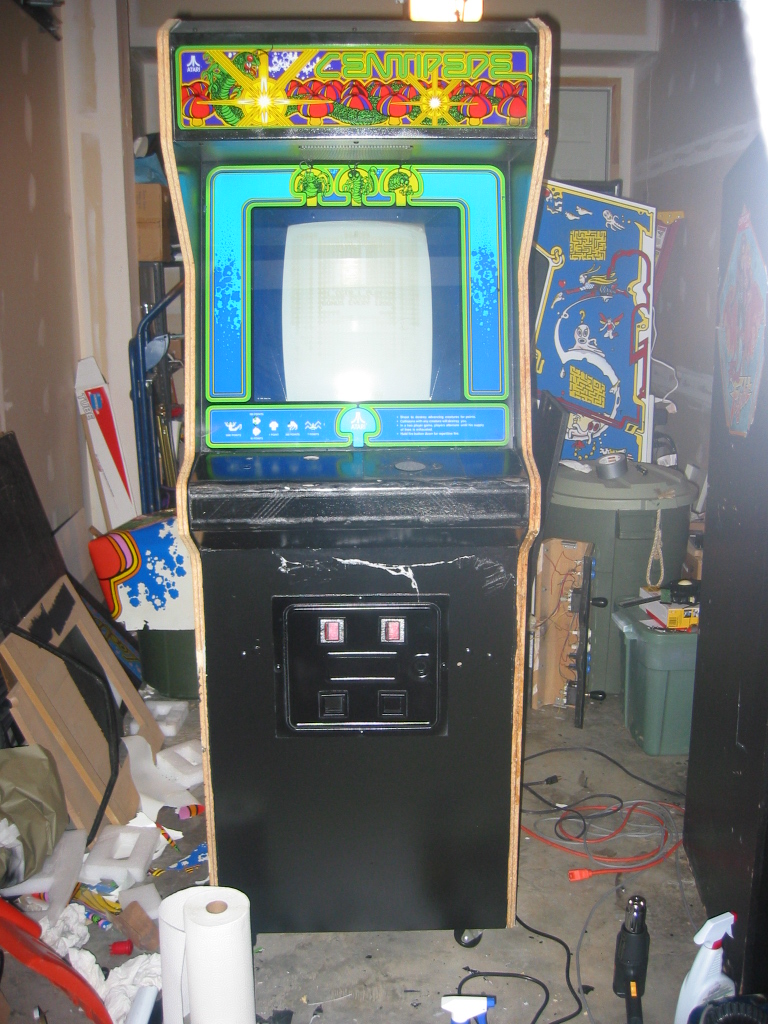 The control panel without the overlay up close, ick, it's really stick and not smooth at all.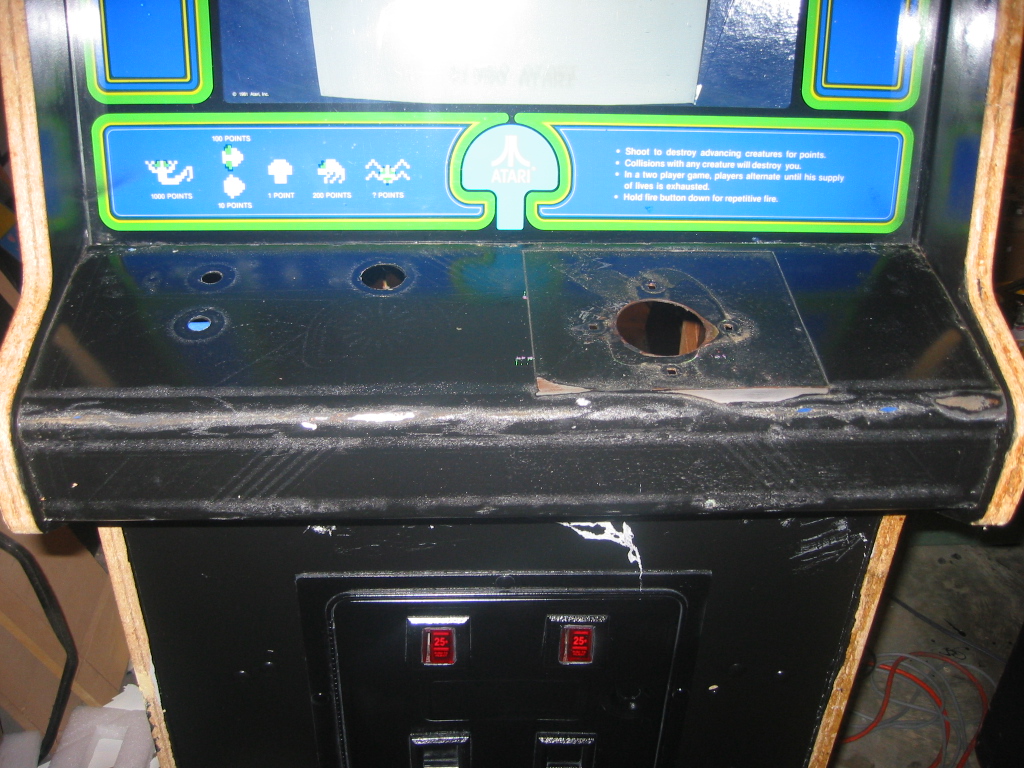 The control panel without the overlay and all the adhesive removed, it only took 1/2 a bottle of paint thinner to get it all off.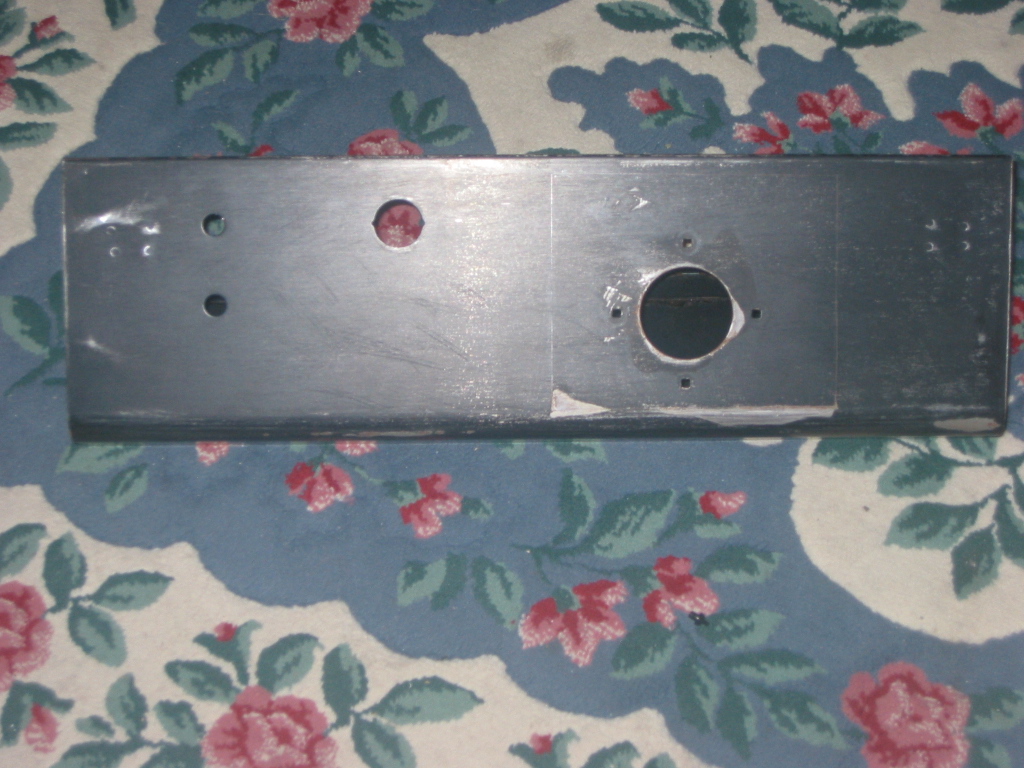 New Control Panel overlay!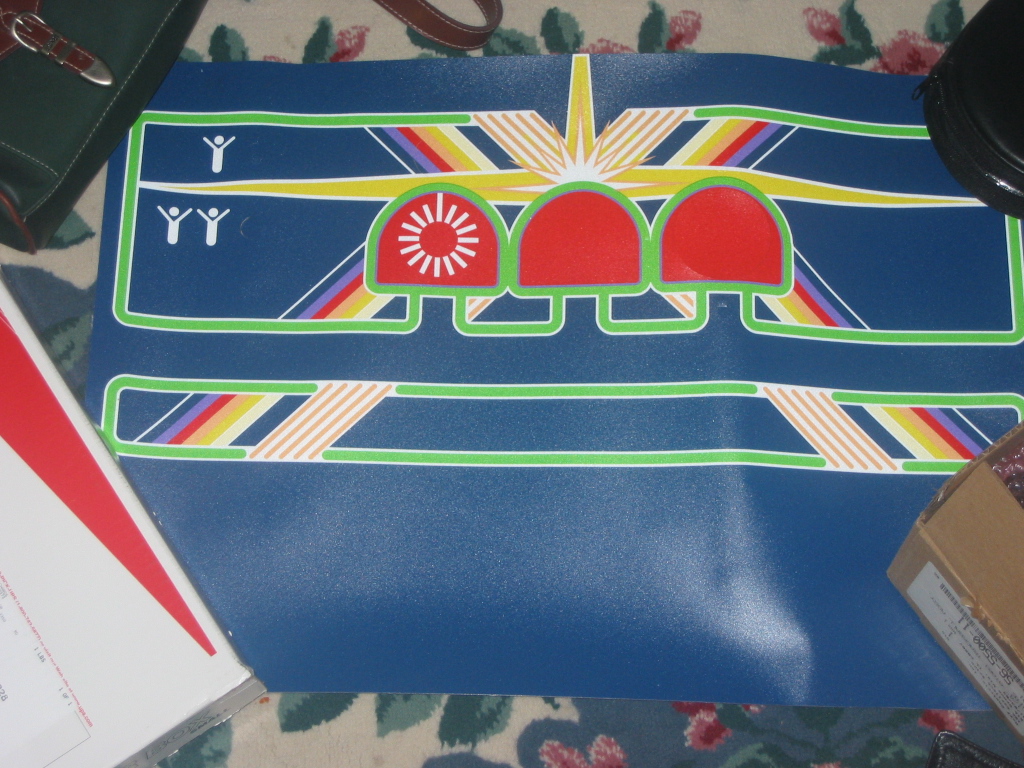 Yes! the control panel with the new overlay on it.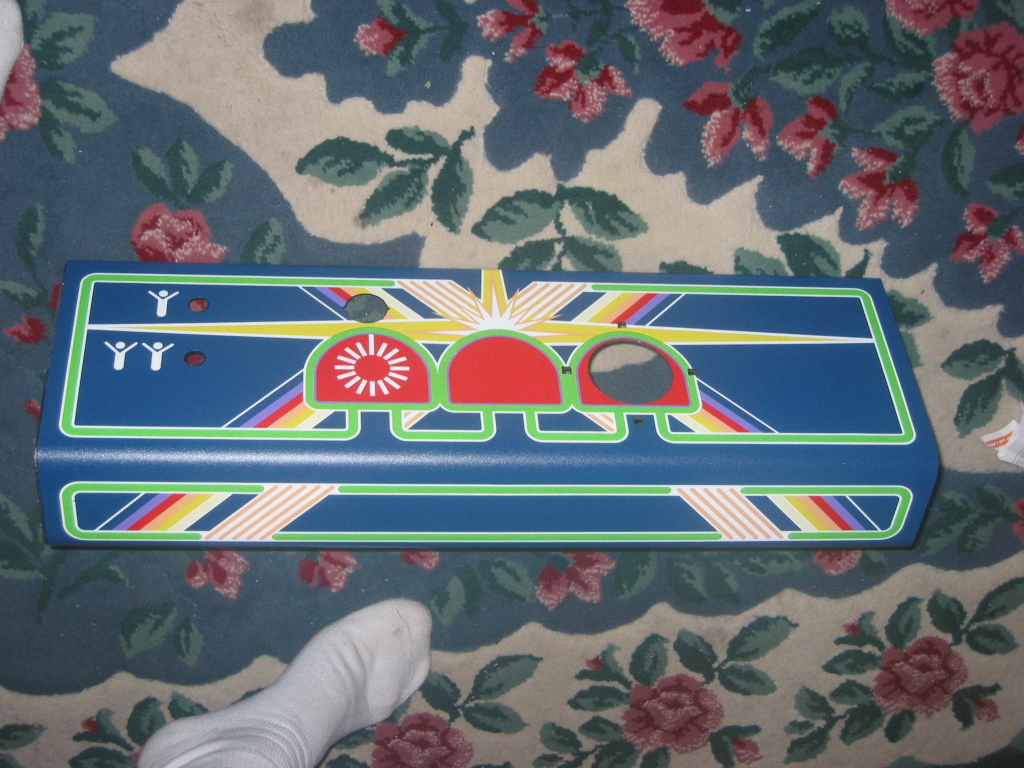 The control panel with the trackball installed.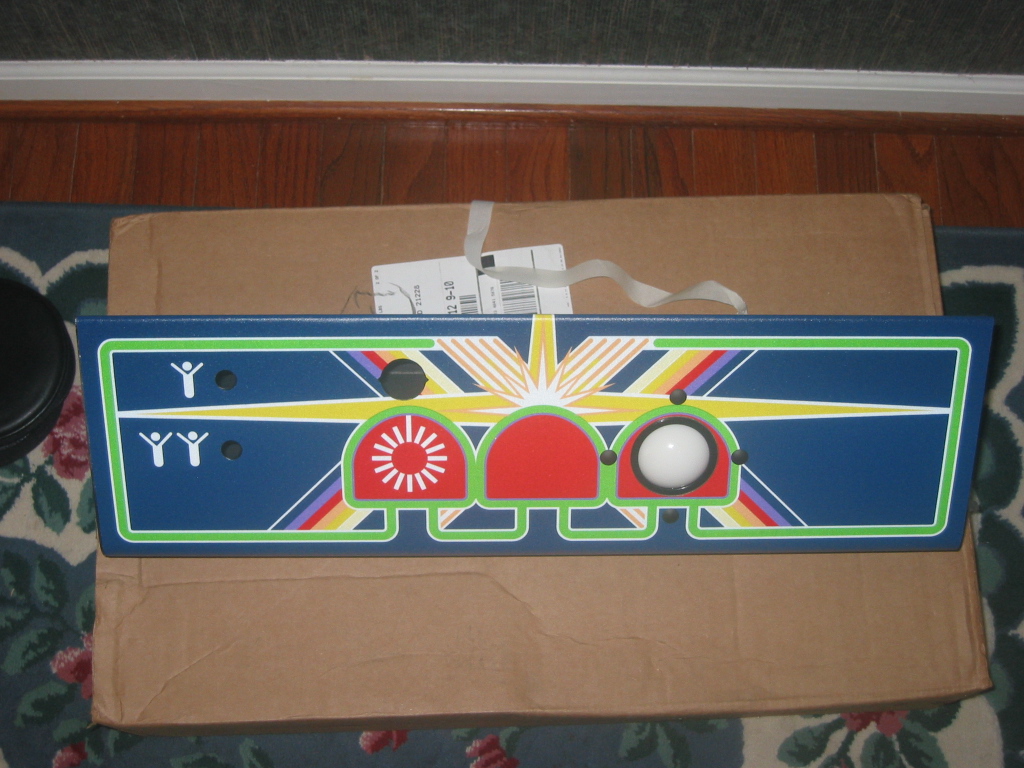 The side with a few coats of primer.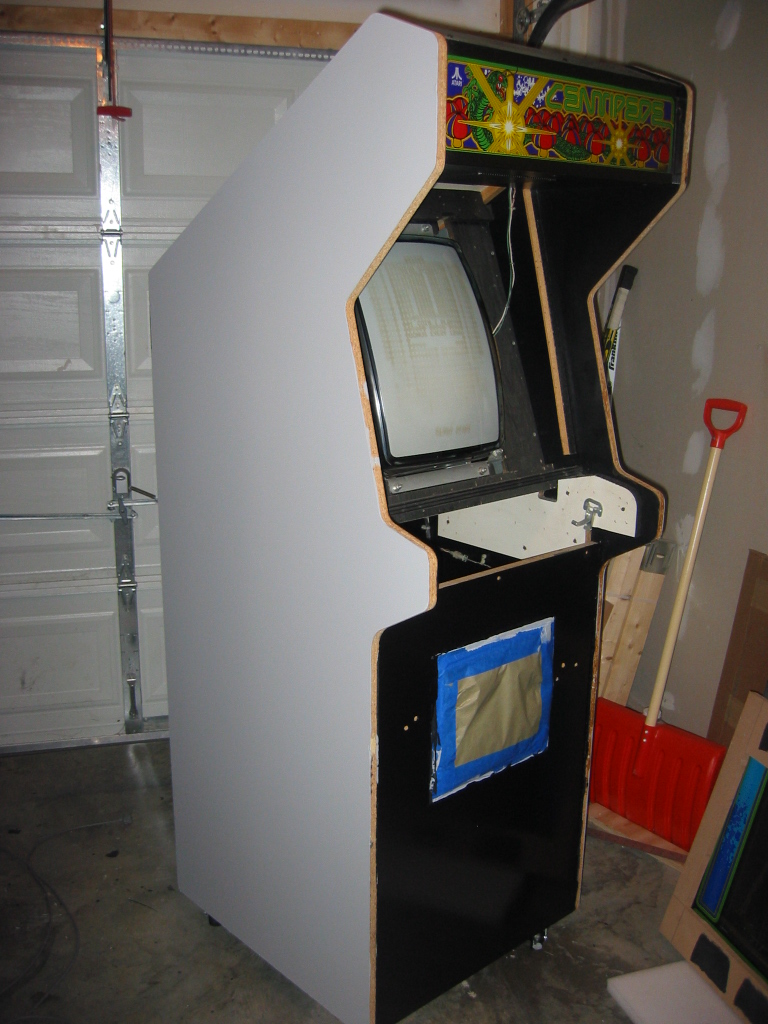 I just need to put back the glass monitor panel and bezel, and install the new side art and T-molding.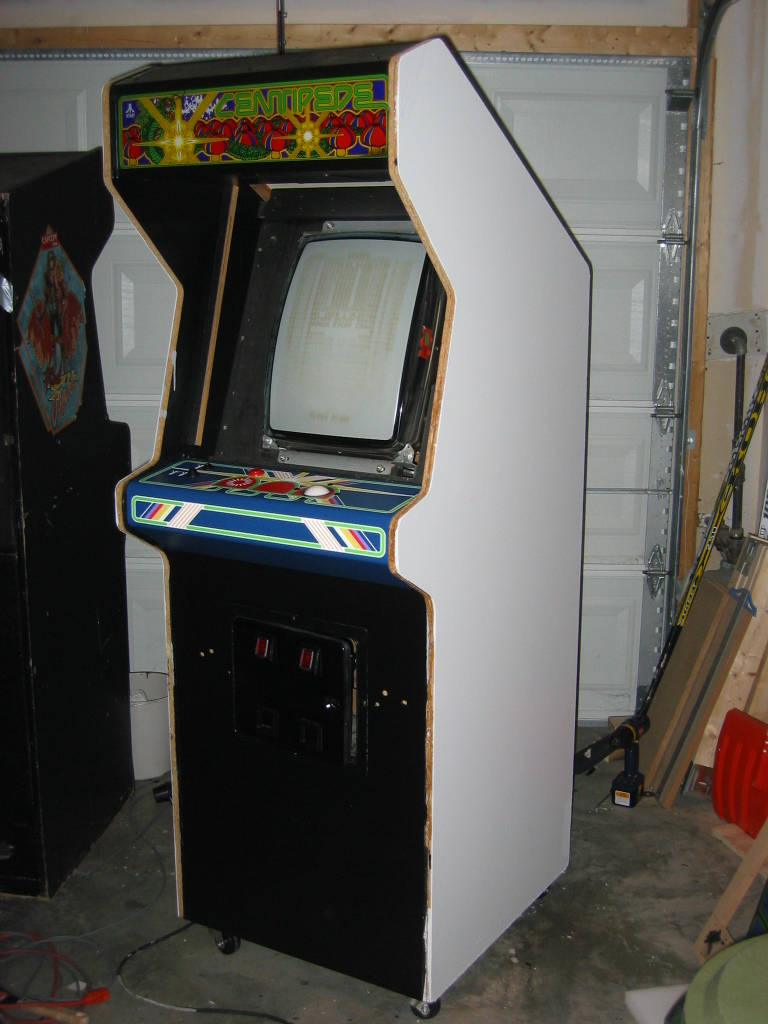 Everything installed!