Tapper Project Start 6/26/2009 Pictures before starting restoration... The top half of the game looks great.. but the bottom half needs work...look at how the brown turned green, drink holders are all messed up and foot rest it all icky...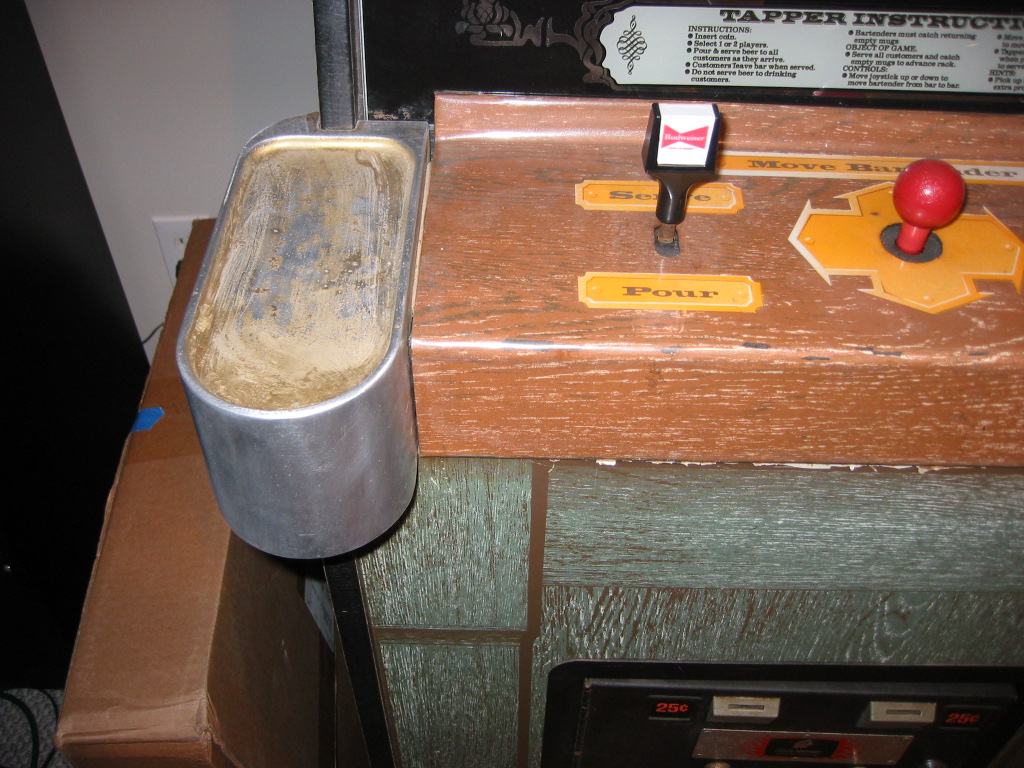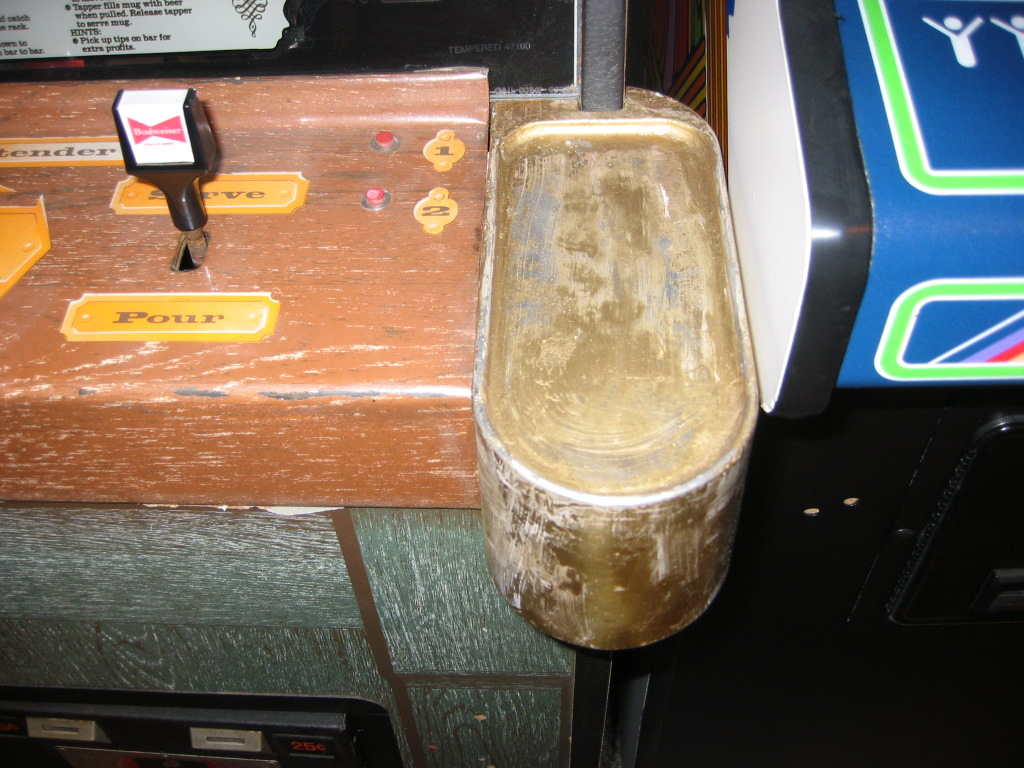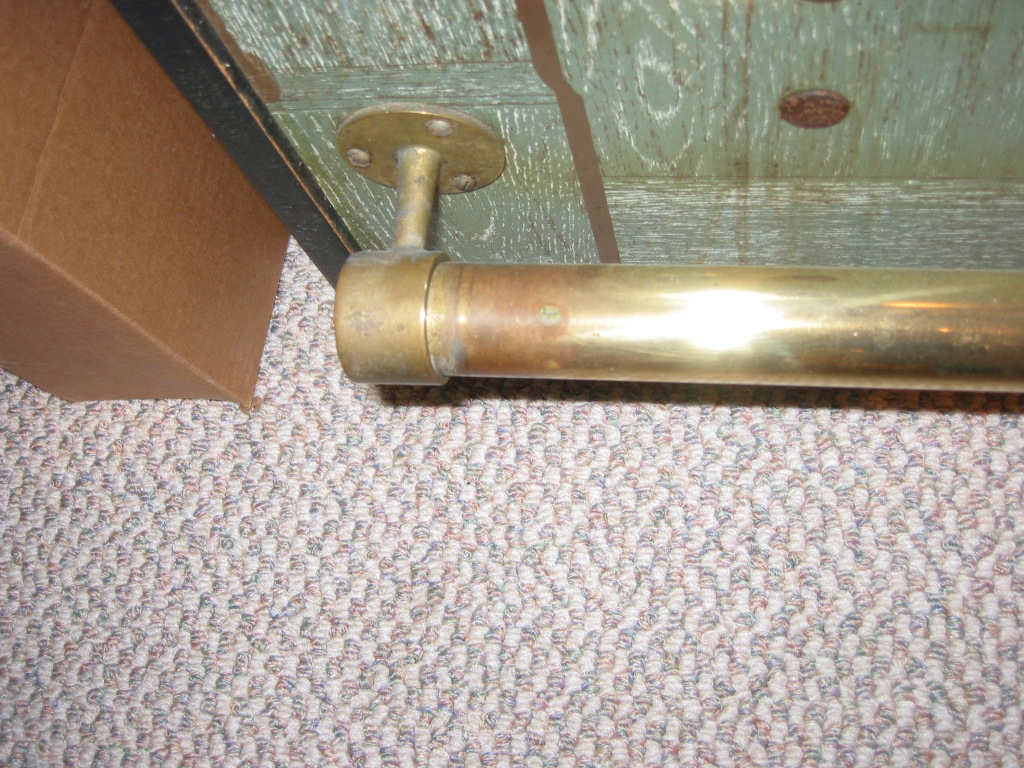 Restoration has begun!
first the coin door need to get repainted!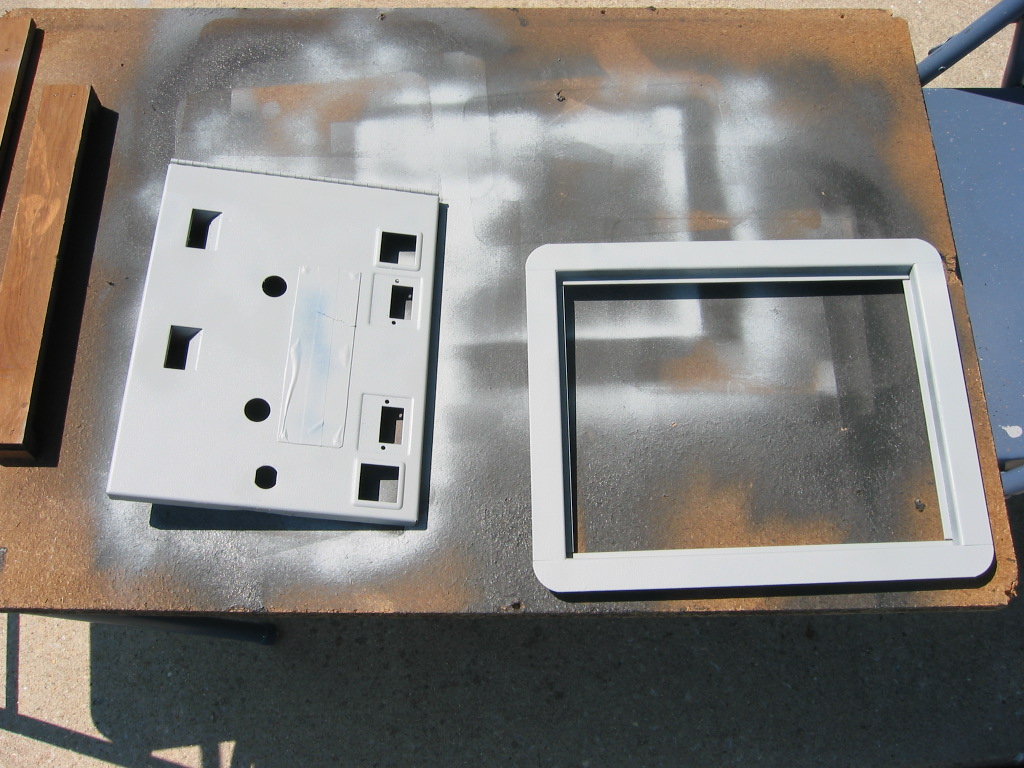 7/25/2009
coin door stripped and repainted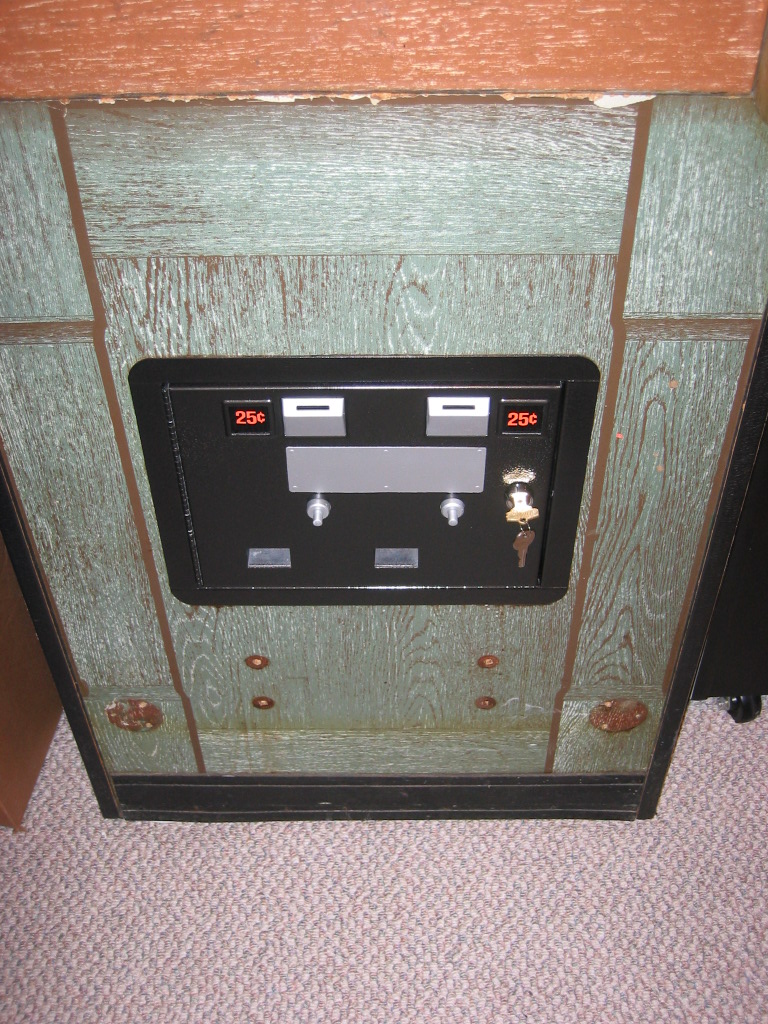 9/6/2009 working on the control panel area today
sanded down rust under control panel and sprayed with some protective enamel to keep the rust at bay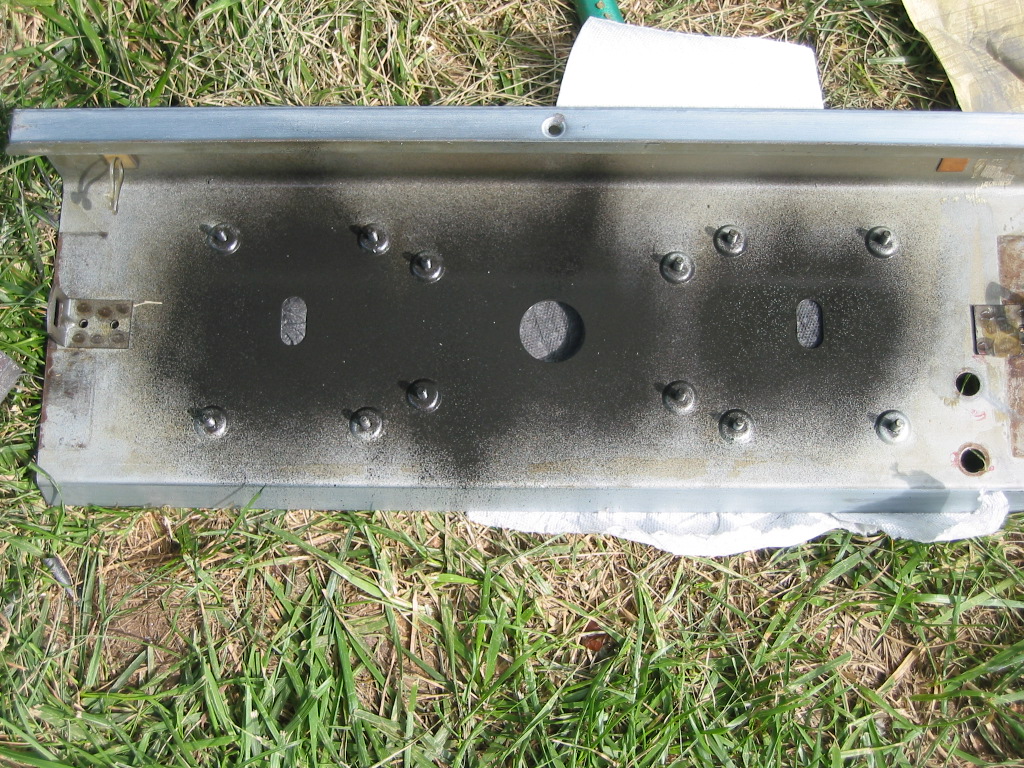 Control panel old artwork removed, adhesive removed and panel sanded down!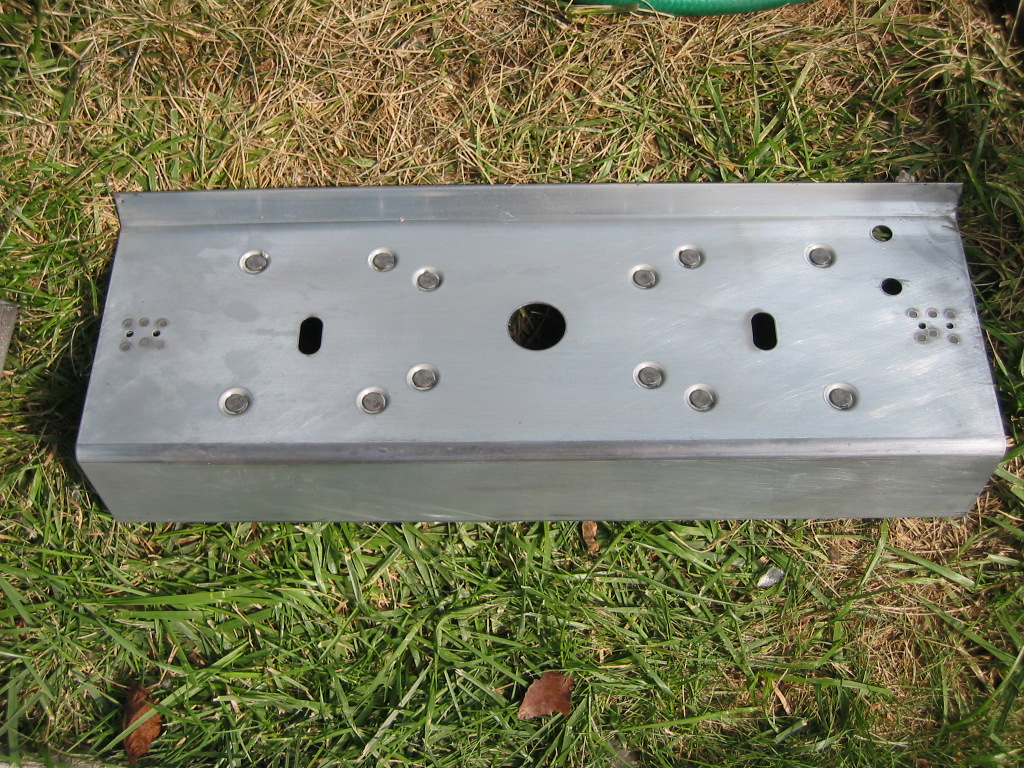 endraid sanded down and primed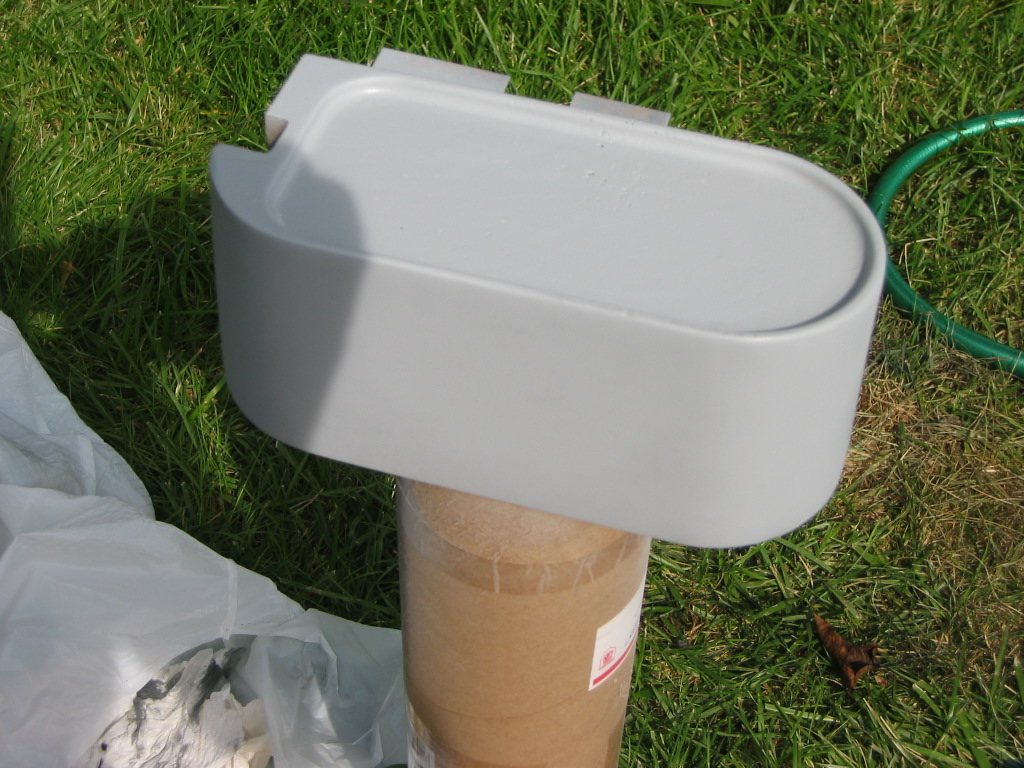 endrail painted with rustoleum speciality brass metalic paint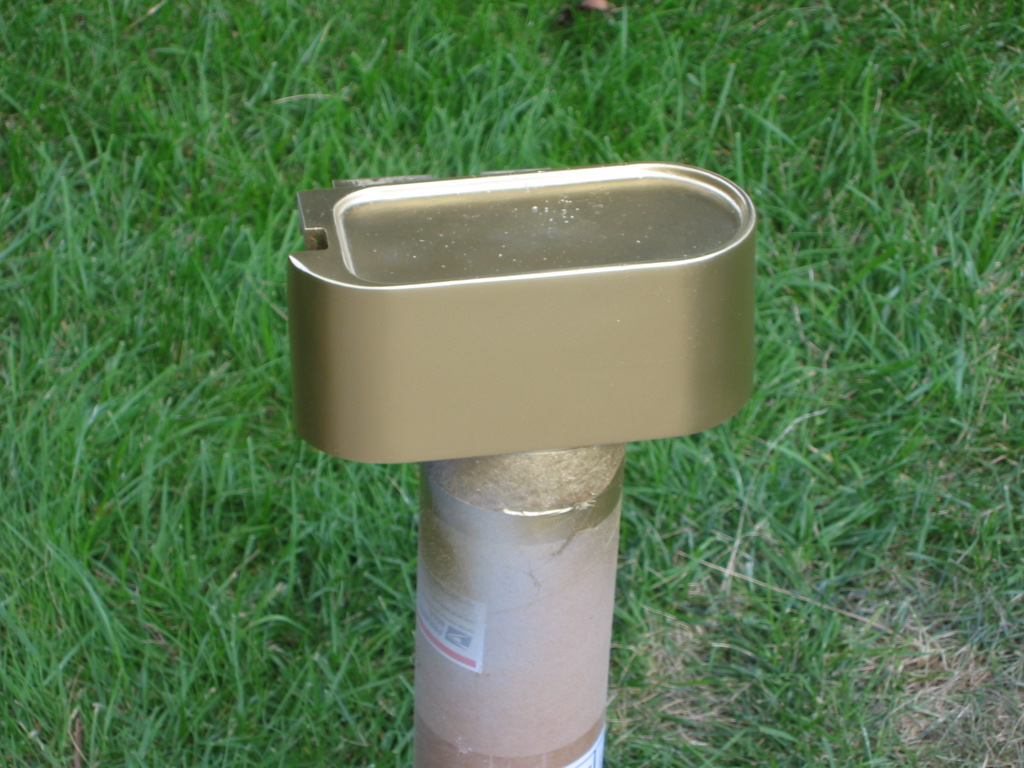 Now with come contact paper brand "cork board"... Nice!!!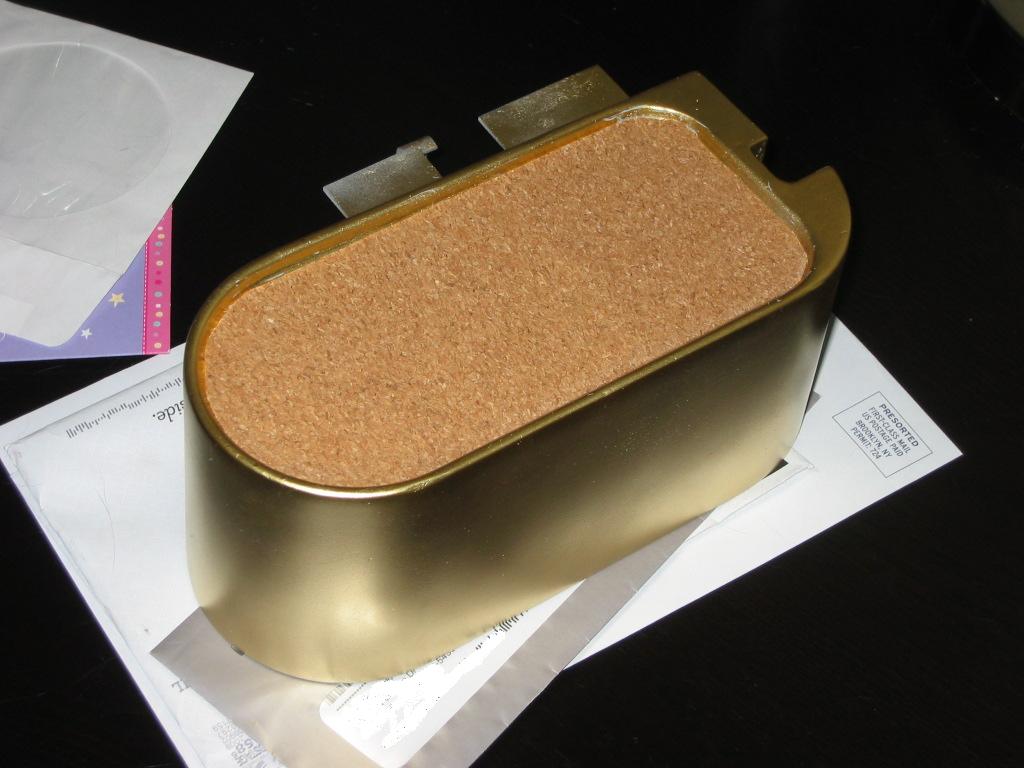 Wheels!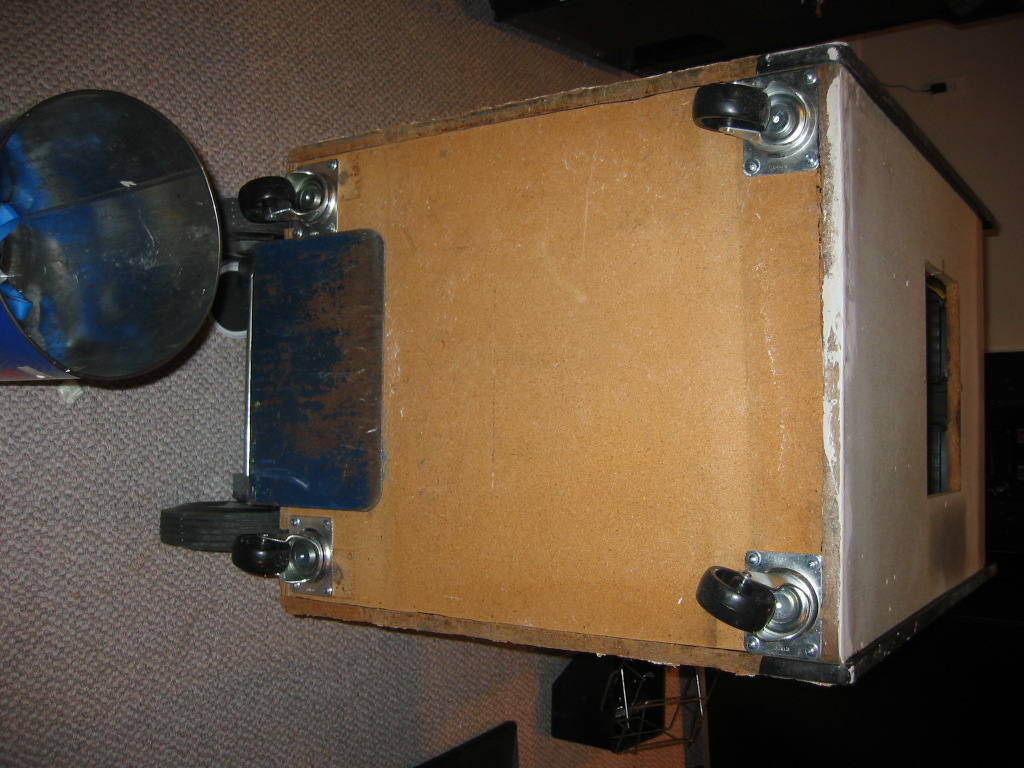 making the edges nice and sharp again!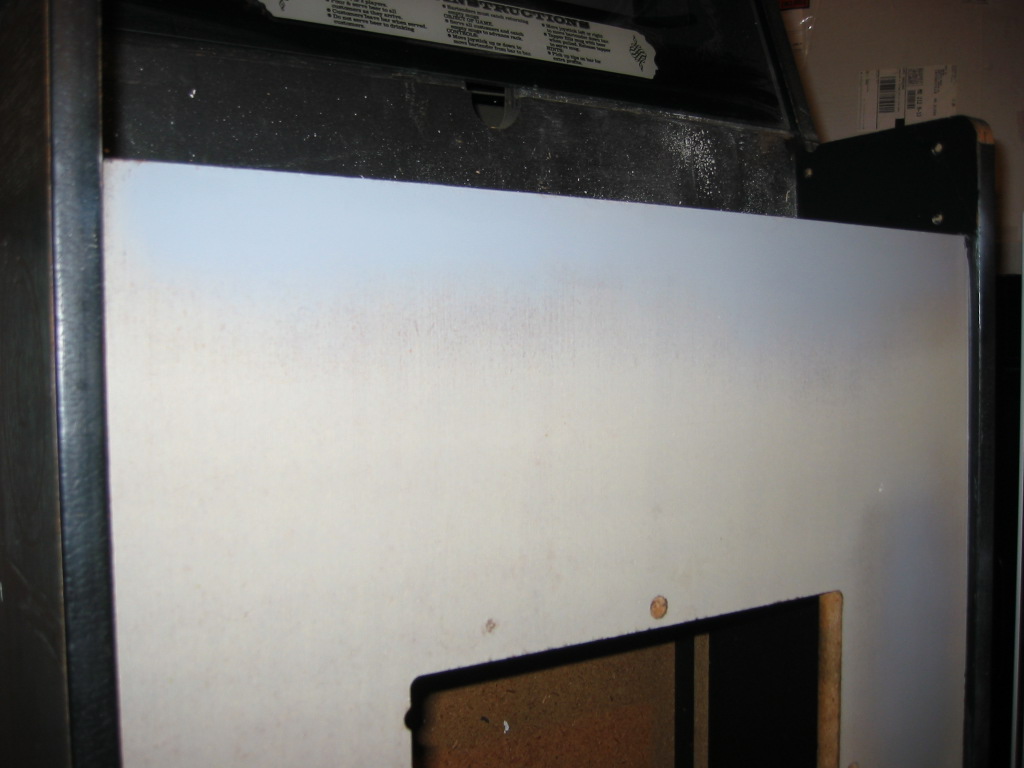 control panel, taps sanded down and painted brass colored.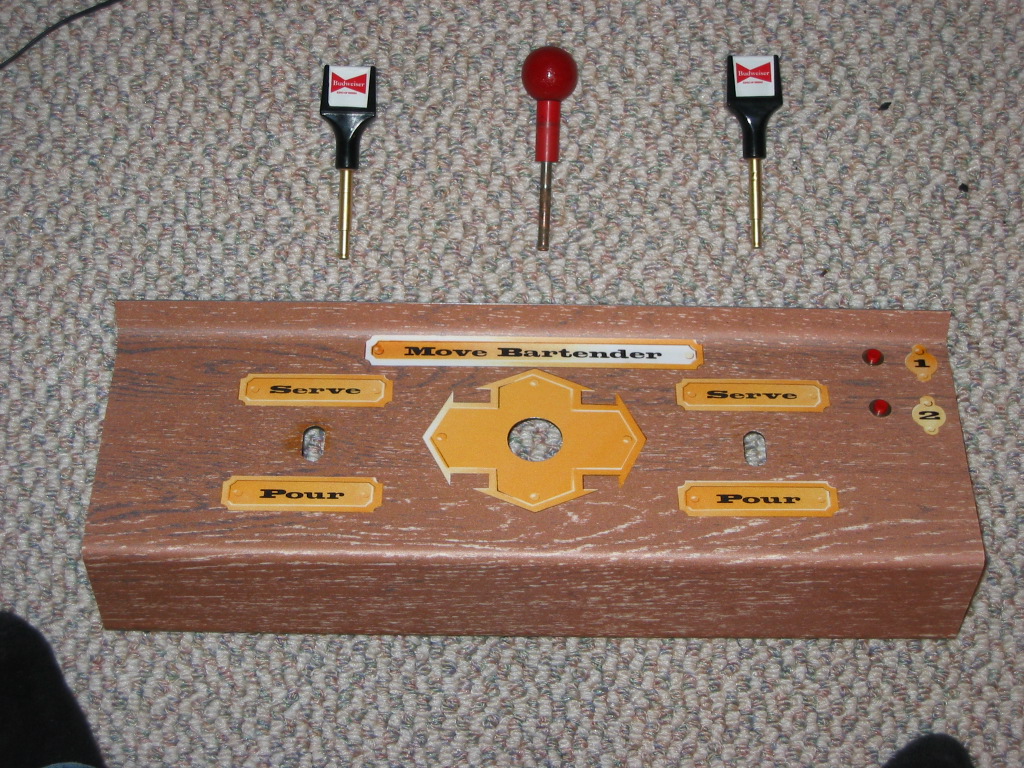 Front with new artwork and coindoor installed, new kick plate sitting on top, (not installed yet)!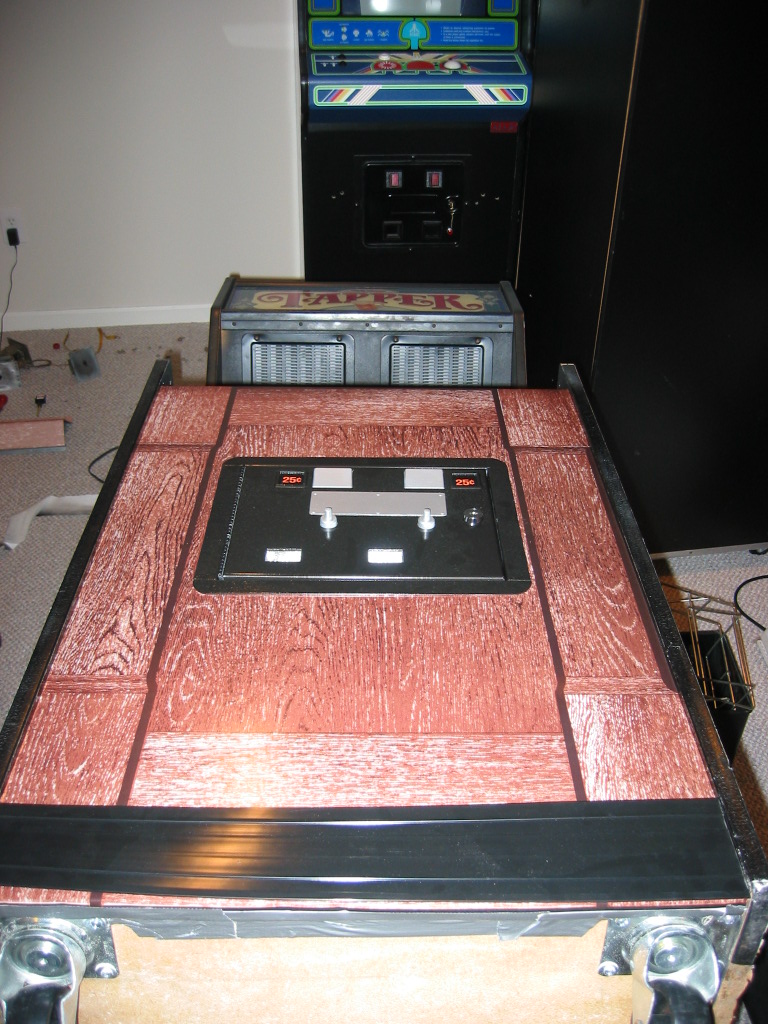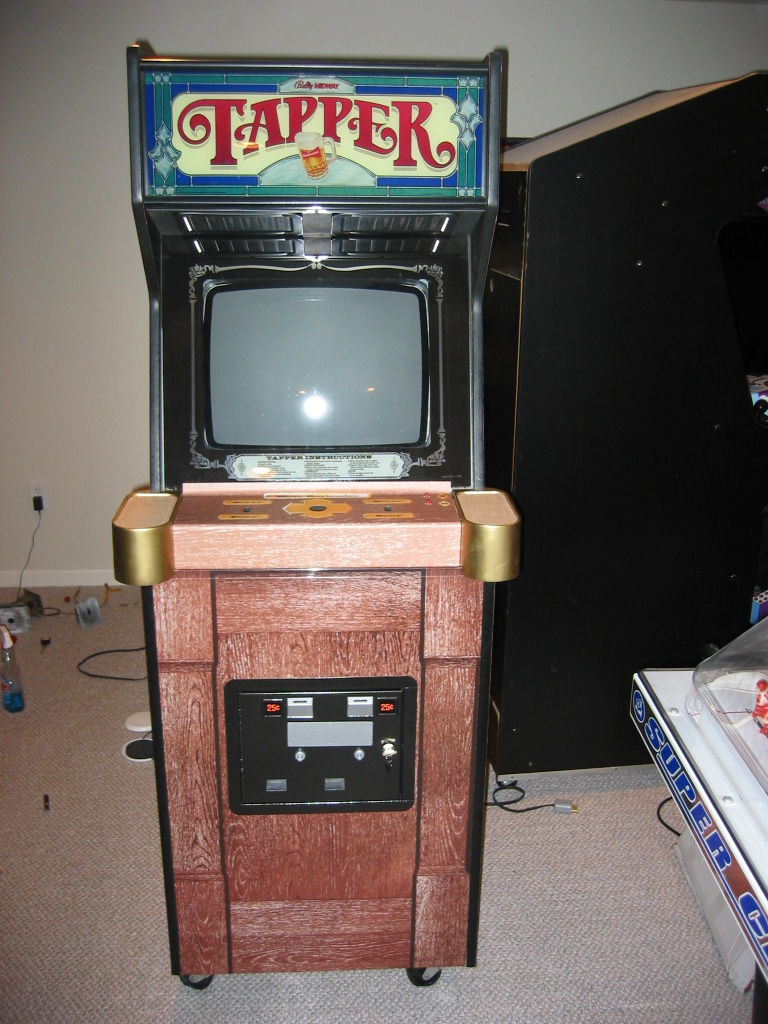 9/10/2009
Front pretty much done, don't have the foot rail on there yet though.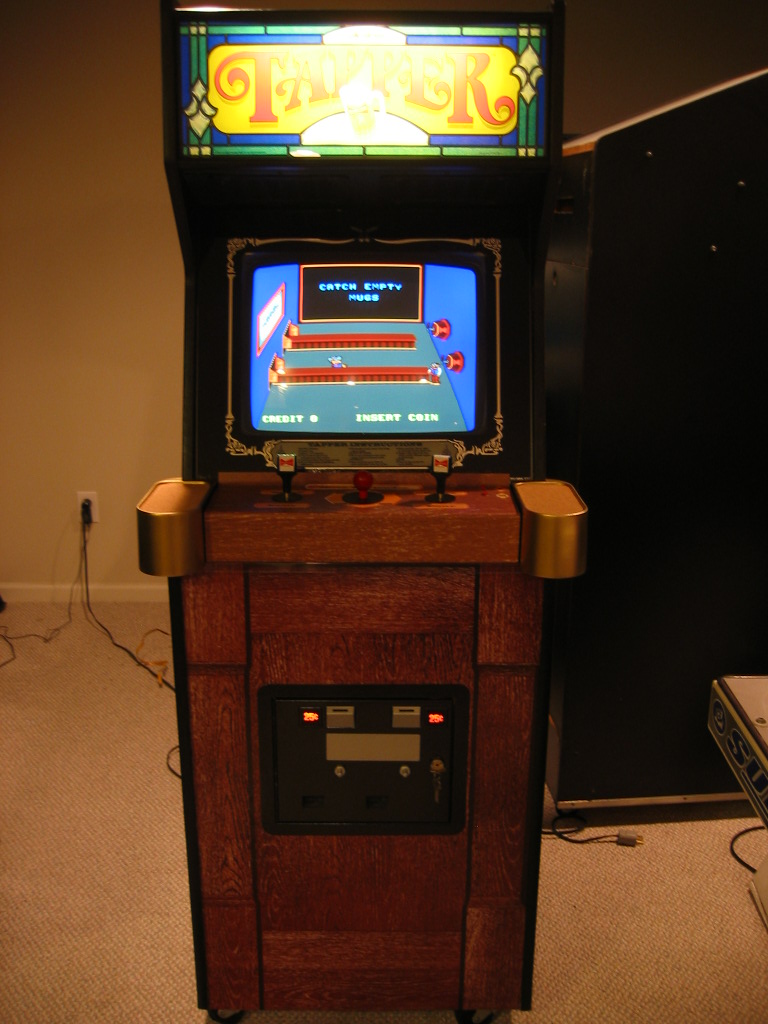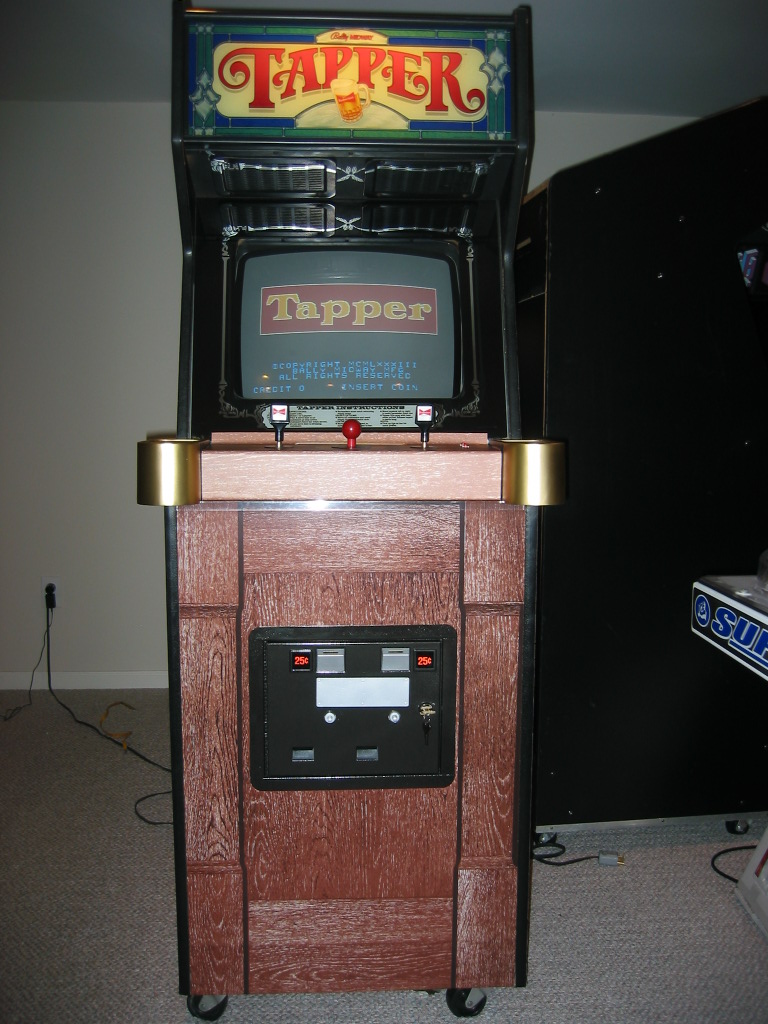 9/15/2009
Brass rail added! I'm done!